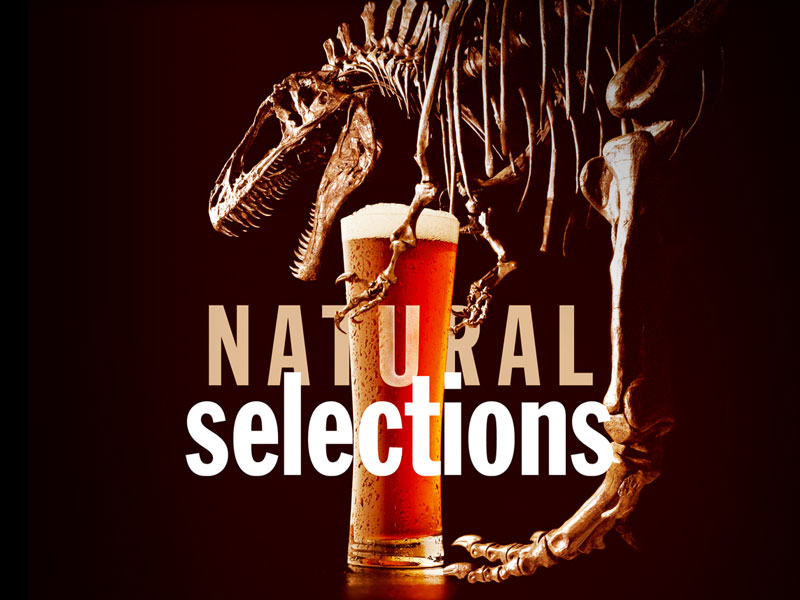 Join North Carolina brewers and the Friends of the NC Museum of Natural Sciences for a virtual brewery crawl and home sampling session via Zoom. This one-of-a-kind evening of beer and science includes behind-the-scenes access to local brewing experts, science of beer activities, games, a home sampling session and more!
The Experience:
Virtual brewery crawl: Get behind-the-scenes access to your favorite breweries, plus live Q&A with brewing experts.
Interactive games: Play Trivia and Drunk Animals Superlatives
Science demos: Explore the science of carbonation and molecular gastronomy with Dry Ice Rockets and Beer Caviar.
Sampling Session: Crack open your sampling kit, join the discussion with our panel of brewmasters and share your favorites with fellow guests in our virtual chat rooms.
You and the NC craft brewing community helped the Friends of the Museum raise more than $22K last summer in one night of beer and science at Natural Selections! Although we can't party in person this year, please join us online to show your love for the local craft brewing community and to help the Museum keep science alive across North Carolina. We use proceeds from events like Natural Selections to support Museum programs, research and exhibits. Now more than ever, we appreciate your support.
Tickets: A minimum $20 donation is required to attend the live event. Museum members save $10. Not a member yet? Join today!
Space is very limited. Each ticket = one unique device login. If you want to watch with a group in your household from one computer, you only need one ticket. Once you complete your registration, you will receive an email with instructions on how to join the program.
Sampling kits: $20. Choose from Dark Selections (Stouts, Porters, etc.), IPA Selections, Light Selections (Ales, Lagers, etc.), Brewer's Choice and Ciders & Meads. Each sampling kit includes six craft selections and two Natural Selections tasting glasses. Curbside pickup will be Thursday, August 20, from 4 to 8pm, in downtown Raleigh. Deadline to order kits is August 14 at noon.
Pick up your chosen sampling kit and then join the discussion from 9 to 10pm with our brewer panelists and your fellow guests. Share your thoughts on your favorite selections from the comfort of your favorite armchair. No lines, no crowds. A ticket to the live event is not required for sampling kit purchase.
---
Participating breweries
Bond Brothers Beer Co.
Carolina Brewing Co.
Compass Rose Brewery
Harlem Brewing Co.
Honeygirl Meadery
Swag support
Clouds Brewing
New Belgium Brewing Co.
Check back for brewery updates.
---
All proceeds benefit the Friends of the NC Museum of Natural Sciences. Proceeds from Friends' activities – including gift shop sales, membership and events – all support Museum programs, research and exhibits.