You'll never see a science museum the same way again.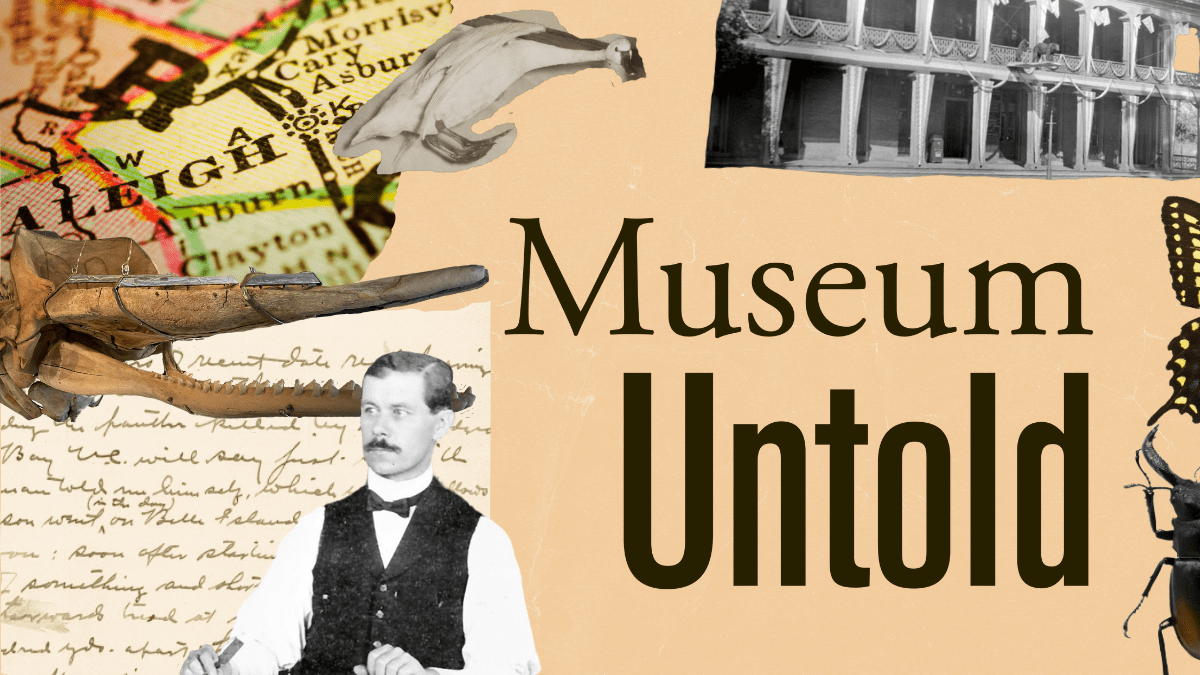 Join us on a fast-paced and engaging tour of the NCMNS! Experience the Museum's exhibits like an insider. You'll hear untold stories only Museum staff know. (What's buried under the floor in the dino exhibit?) Discover hidden details among the dioramas, like a portrait of a cat painted into a mural.
The tour begins promptly at 2 pm. Walking portion of the tour lasts approximately two hours. The tour ends in the Daily Planet Café where you can grab a beverage(included) and socialize with your guide and new best friends.
Guests under 18 are not permitted on this tour. Groups limited to 10 participants. Ticket sales end at 4pm on the Friday before the Saturday tour date. Tour is offered most Saturdays.
Click the preferred date below to purchase tickets. At the ticketing site, confirm the date is correct. You may use the "Other Dates" selection at the ticketing page to choose a different date.
September 23 September 30 October 21
November 4 November 18 November 25
December 9 December 16 December 30
Tickets: $25, $20 Museum Members. Not a member yet? Join today!
Guest Reviews
⭐️⭐️⭐️⭐️⭐️ "Thanks for a great tour! Two hours flew by and I can't wait to bring friends to the museum and share all the fun facts we learned on the tour!"
⭐️⭐️⭐️⭐️⭐️ "Best thing I did on my visit to Raleigh. Chris, who led the tour, is exceptional. Don't miss."
⭐️⭐️⭐️⭐️⭐️ "I thought this tour was both educational and engaging! I loved getting to know more about the museum… It was super cool to see things that I had never seen even after all my visits!"
⭐️⭐️⭐️⭐️⭐️ "Highly recommend! The guides were engaging, fun and full of interesting facts about the museum you would never notice just by walking through. It is clear they enjoy what they do and that makes the whole experience enjoyable."
⭐️⭐️⭐️⭐️⭐️ "Our tour guide was Greg and he was wonderful – knowledgeable and fun, like a walking encyclopedia – but fun! I learned so much about science, as well as came away appreciating the many incredible details and stories in the Museum I never knew or noticed despite the numerous times I toured the Museum. Thank you Greg for a fun and educational tour!"