The Fly (1986) (R)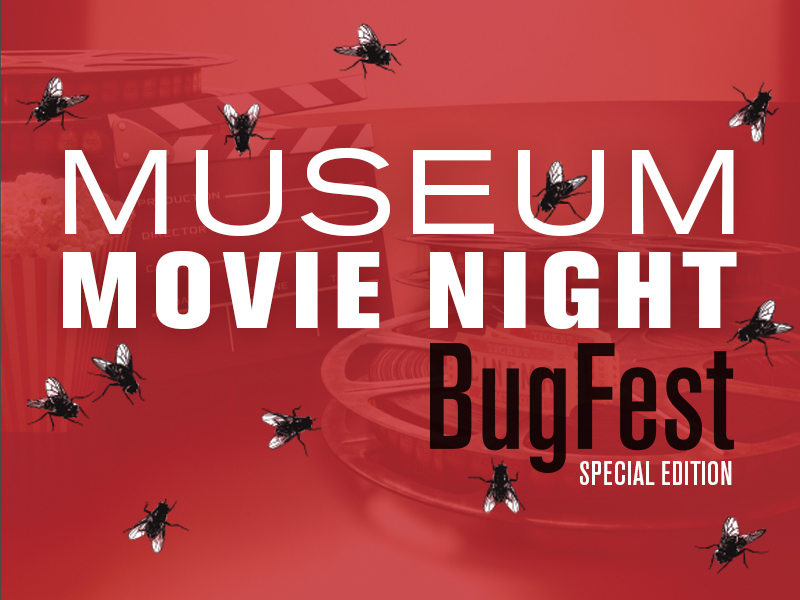 Humanity's search for knowledge has no limits, but this search can cause our greatest dreams to become our worst nightmares.
Live the horror when Seth, an eccentric scientist working on matter teleportation, takes the last step of his research. Something goes horribly wrong when an unexpected hitchhiker is transported with him, and Seth finds himself slowly transforming into a terrifying mutant creature known as "Brundlefly."
Come celebrate our week-long BugFest virtual infestation with this special edition of our Museum Movie Night: The Fly (1986)! Dr. Matt Bertone from the Department of Entomology and Plant Pathology at North Carolina State University will explain the science behind this classic film, and we'll also test your knowledge with movie trivia. Don't miss it!
Trailer
Do you love movies? Want to know the science behind your favorite stories? Join our monthly watch party, Museum Movie Night: Where Science Meets the Cinema! We encourage you to sit in your favorite chair, enjoy your favorite snacks, and stream alone or with your friends and family!
This movie is rated R and is not intended for children. Attendees must stream or rent their own movies. Movies will not be provided by the event.
REGISTER for Museum Movie Night: The Fly (1986)
---
Step 1: Once you've registered, determine where to stream or rent your movie (you can use a website such as Reelgood or JustWatch to see where movies are available).
Step 2: At 6pm EDT on September 16, log into Zoom using the link you receive upon registration. We'll present a short from the AV Geeks' archive and prepare you for the movie.
Step 3: Let's start the movie! There will be a countdown so that everyone can synch-up and start the movie at the same time on their individual platforms. Join the live chat while you stream. (No spoilers please!)
Step 4: After the film, we'll chat with science experts in a Q&A session where we'll learn about the science behind the film. Plus, there will be movie trivia!
---
Registration is required, and though the program is free, your donations help us to bring you more fun programs and events just like this.