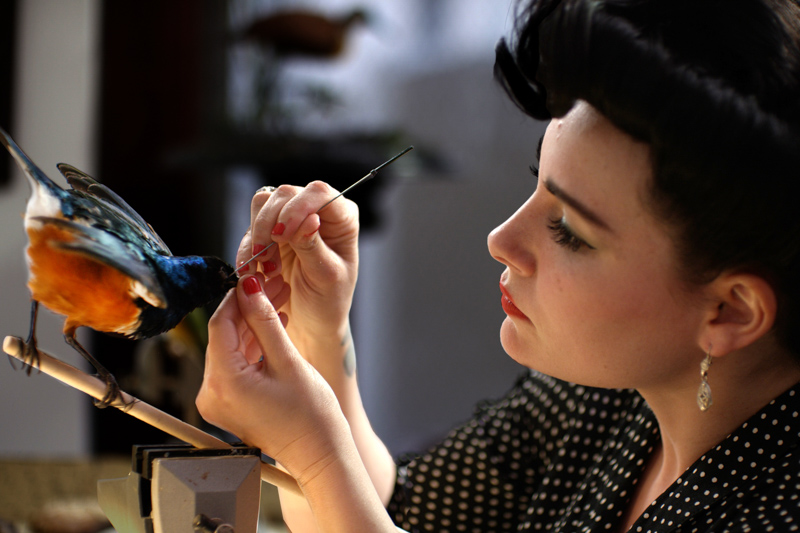 "Stuffed" is a documentary feature film about the surprising and unique world of taxidermy. Get a glimpse into this diverse subculture, where passionate artists from all over the world work on the animals, seeing life where others only see death. "Stuffed" reveals the importance of preserving nature, using taxidermy as its unlikely vehicle.
Discussion after the movie will be led by Dr. Paul Brinkman, the Museum's historian of science and curator of special collections. Brinkman also teaches in the History Department at NC State University, and is the author of "The Second Jurassic Dinosaur Rush" and "A Triceratops Hunt in Pioneer Wyoming," narrative accounts of past scientific events.
Doors open at 6:30pm. Film screening begins at 7pm with Q&A to follow.
Where to eat: The Daily Planet Café will remain open for dinner until 6:30pm. Snacks and beverages will be available for purchase on the first floor of the Nature Exploration Center from 6 to 6:45pm.