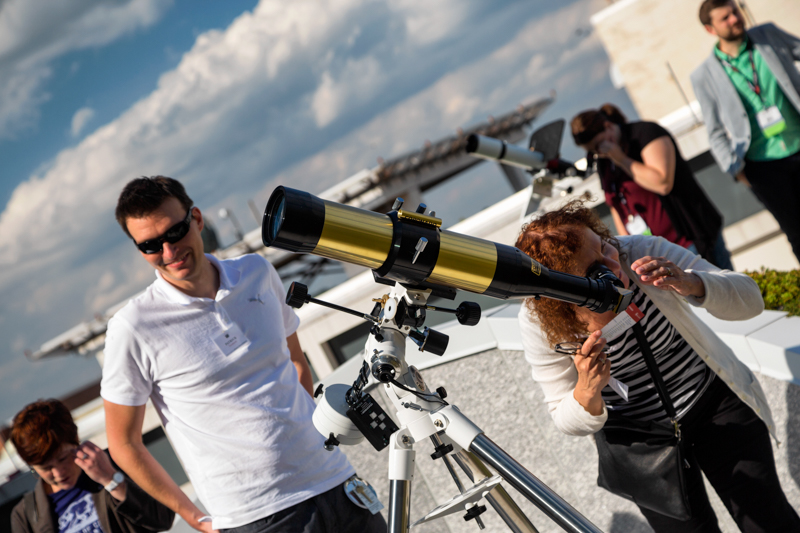 Enjoy special access to normally restricted areas of the Museum and learn more about the latest research and data collection.
Join the Head of the Astronomy & Astrophysics Research Lab, Rachel Smith, and Assistant Head, Patrick Treuthardt, on a special behind-the-scenes Member Tour. Learn about their latest research on stars and galaxies. Help our researchers measure the curvature of spiral arms in galaxies with a citizen science project called Spiral Graph. Plus, try OpenSpace — new interactive software that allows you to visualize and explore the Universe — and see some cool meteorites up close.
Lab tour is 30 minutes.
Current membership and preregistration required. All ages welcome. Children must be accompanied by a registered adult. Not a member yet? Join today!
Other tour times available: