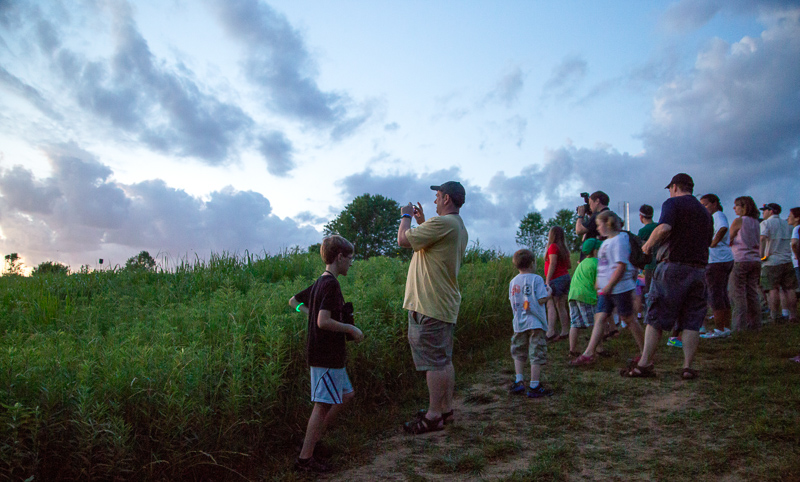 You're invited to Prairie Ridge for an open-house style Member Night! This is your opportunity to learn about the amazing work and scientific research that happens at the Museum every day. Take a hike through the prairie, explore the garden, meet our staff and learn about the amazing work you support by being a member. Be sure to bring a reusable water bottle!
Activities to enjoy this night include:
Get a look inside the collections (12+), meet lab staff and learn about the important specimens stored onsite.
Search for the nine-spotted ladybugs. Last year we released 20 nine-spotted lady beetles on site — a threatened, native ladybug. Help us do some exploring to see if any survived the winter and are here to stay!
Get your "creative chub hats" on and build your very own rock nest for the blue-headed chub.
Have you ever wondered what insects and critters are hiding among the prairie grasses? Join us and find out!
Learn about the underwater critters that call the Prairie Ridge pond home.
Explore our native pollinator garden and learn about some native plants and the wildlife they support.
FREE and exclusively for NCMNS members!
Current membership and registration required.  All ages welcome. Not a member yet? Join today!