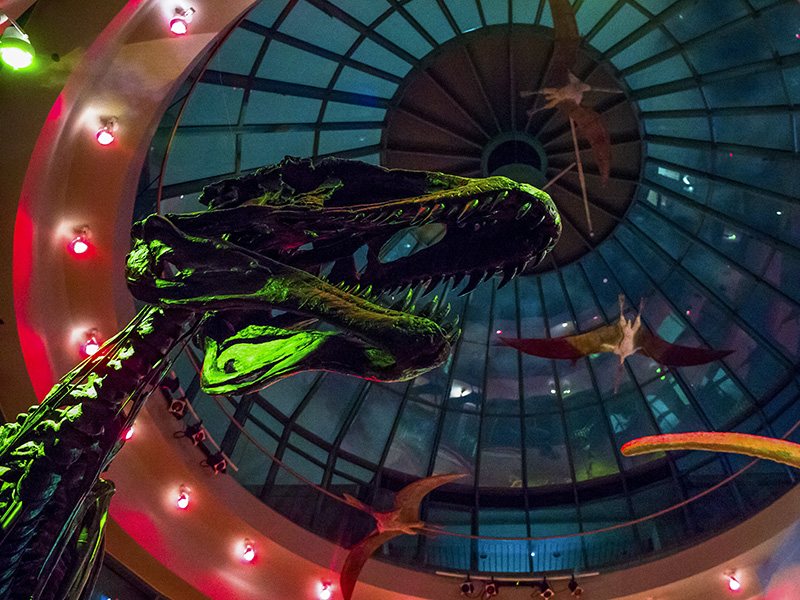 To show our appreciation of your support over the past year, Friends of the Museum would like to invite you to our annual Member Holiday Party on December 14. Celebrate the holiday season with tasty treats, LEGO® holiday train building, get your picture taken with Santa Claws and more!  This year, members will enjoy after-hours exploration in the Nature Exploration Center.
Welcome from Dr. Jason Cryan, Interim Director of the Museum
LEGO® holiday train building with Play-Well TEKnologies
Photo ops with dinosaur Santa Claws
Polar bear and winter birds from the Collections
After-hours access to Museum exhibits and the Discovery Room
Indoor snowball fight and Olaf snowball toss
Hot beverage service and desserts
Doors open at 6:00pm. Welcome remarks begin at 6:30pm. The Daily Planet Café will remain open until 6:30pm for event guests who wish to arrive at the Museum early for dinner.
Tickets: $5 Member Adult/Child. Active Museum membership and advance registration are required.
For more information, contact Catherine Perkins or call 919.707.9296.