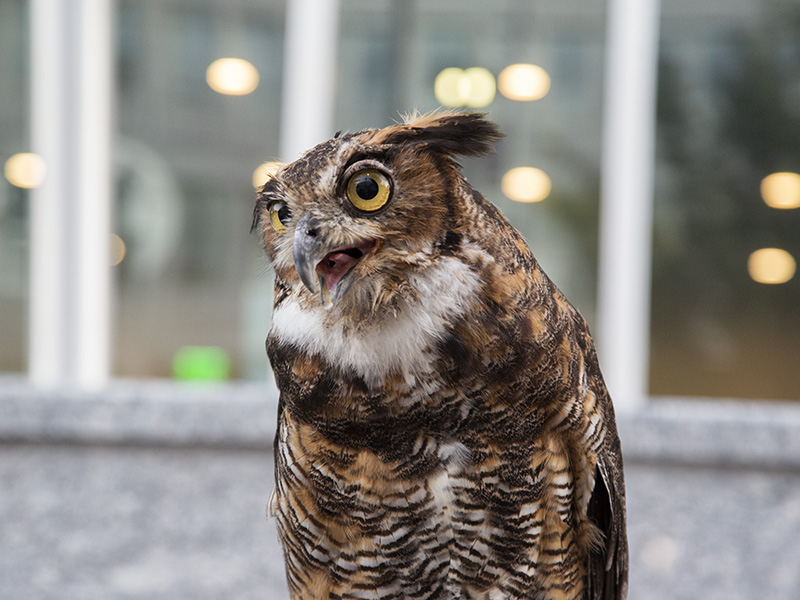 Wizarding School for Muggles :: Schedule of Activities :: Food and Beverage :: Family+1 Membership
Members, your acceptance letter to the Hogwarts School of Witchcraft and Wizardry has arrived! Practice your Transfiguration skills and meet your house mascot at our member-exclusive Wizarding School for Muggles at the Museum. Hippogriff races, wizard duels, kid-friendly Butterbeer, and much more await you at this magical night that your family will always remember!
Food and beverages will be available for purchase. All ages are welcome at this family-friendly event.
Purchase tickets, while supplies last, starting April 12 or 23 (see below)!
Tickets: $10 per witch or wizard
Registration opens at noon:
Friday, April 12, 2019: Family+1 level and above
Tuesday, April 23, 2019: Family level and below
For those looking for a more adult experience, make sure to mark your calendars for our Adult Night: Halloween at Hogwarts on Friday, Oct. 25!
Become a Family+1 member and you'll be first in line for some of our most popular Museum programs, including our member-exclusive Wizarding School for Muggles and Summer Camps* next year! Plus, you can bring your family and a guest to enjoy our 3D movies, behind-the-scenes Member Tours, VIP experiences and more for free or at the reduced member price. Learn more and become a Family+1 level member today!
All proceeds benefit the Friends of the NC Museum of Natural Sciences. Proceeds from Friends' activities — including gift shop sales, memberships and events — all support Museum programs, research and exhibits.
*To get priority registration for Summer Camps, membership must extend through the end of Summer Camps for that year.
COSTUME AND MASK POLICY
For the safety of all visitors, we ask that guests refrain from wearing masks or other items which obscure the face.
Costumes should not contain any elements which resemble, or could easily be mistaken for, an actual weapon.
The Museum reserves the right to turn away any guest with a costume that we deem offensive or unsafe.
Sponsorship Opportunities: Contact Catherine Perkins at 919.707.9296 or catherine.perkins@naturalsciences.org.