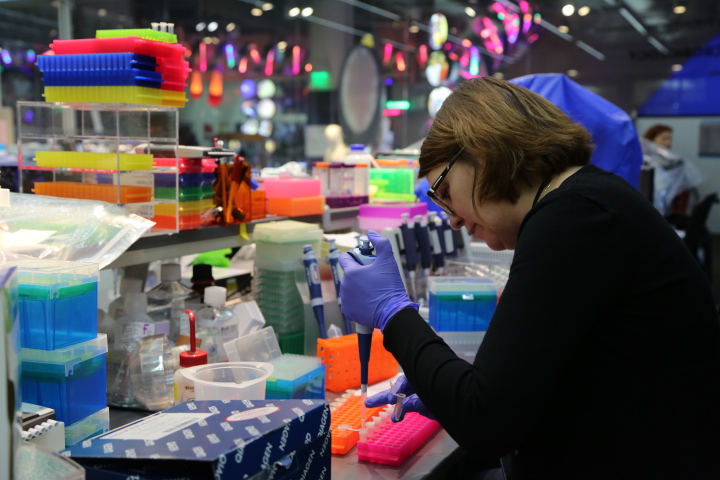 Meet Your Microbes
Genomics & Microbiology Research Lab
Get to know some of the tiny organisms that secretly travel around with you every day. See how researchers in the Genomics and Microbiology Research lab study these microbes and use cutting-edge equipment to read their DNA sequences.
GENOMICS & MICROBIOLOGY TOUR SESSIONS
Friday, November 3
Saturday, November 4
Tour Group 1: 1:00pm–2:00pm | Register
Tour Group 2: 2:00pm–3:00pm | Register
Tour Group 3: 3:00pm–4:00pm | Register CANCELED
Check in will begin no earlier than 30 minutes prior to your registered tour time at the 121 West Jones Street entrance. Each session is limited to 20 members and will last about an hour. Please allow for a few minutes of transition time between sessions.
Fee: Free, but registration and a current Museum membership are required.
Please note the following safety precautions:
Children must be 14 years or older to participate and must be accompanied by an adult.
Closed-toe shoes are required.
No food or drink allowed.
No strollers or cell phone use inside the lab.