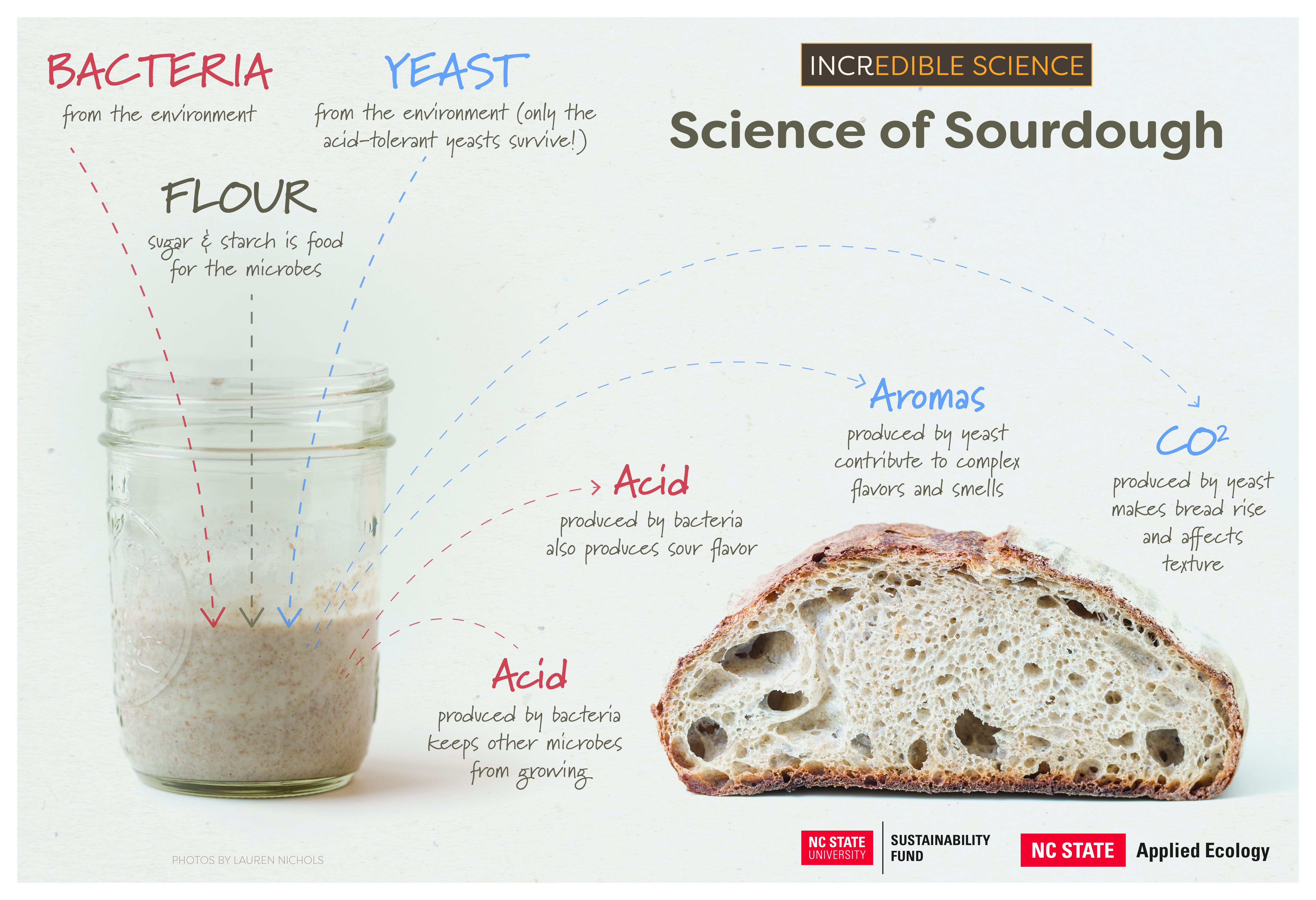 Click on infographic to download the large version. Photos: Lauren Nichols. Design: Neil McCoy.
Join us for a special, members-only series of the citizen science project, "Sourdough for Science," in partnership with the Rob Dunn Lab at NC State University. Go on a "tour" of the science of sourdough with Erin McKenney, MS, PhD, a microbial ecologist from Rob Dunn's lab. You'll learn about bread and how it links us all, and the science behind yeast and sourdough. We'll get you started with an experiment that you can take home and see how it grows (and tastes)!
Saturday, June 29
Session 1: 10am–11am | Register for this session
Session 2: 11am–Noon | Register for this session
Please check in no earlier than 30 minutes before the start time of your tour in the lobby of the Nature Exploration Center, located at 11 W. Jones Street. Each session is limited to 30 members and will last one hour. Please allow for a few minutes of transition time between sessions. Current membership and preregistration required.
Please note the following:
Recommended for ages 10 and above.
No outside food or drink allowed.
Photography is encouraged! Use #NCMNS for social media.