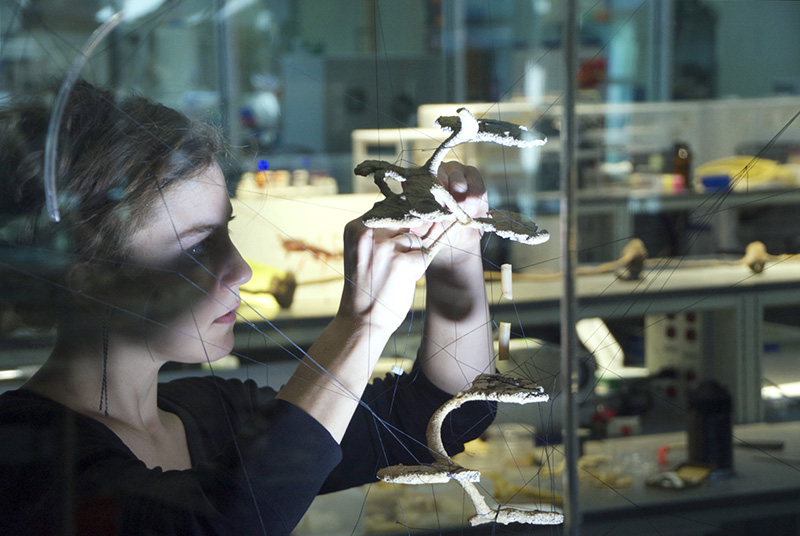 Get an exclusive behind-the-scenes look at the Evolutionary Biology & Behavior Research Lab, where you can get your questions answered by our resident experts and enjoy special access to a normally restricted area of the Museum. Join Lab Head Dr. Adrian Smith to learn more about the latest research on the behavior, communication, and natural history of insects, with a particular focus on social insects such as ants. See also how insects and biology serve as a source of inspiration and innovation for our researchers, in partnership with designers and artists, on human design applications.
Friday, February 16
Tour Group 1: 10am-10:30am | Register
Tour Group 2: 10:30am-11:00am | Register
Saturday, February 17
Tour Group 1: 1pm-1:30pm | Register
Tour Group 2: 1:30pm-2:00pm | Register
Tour Group 3: 2:00pm-2:30pm | Register
Tour check-in will begin no earlier than 30 minutes before your registered tour time at the 121 West Jones Street entrance. Each session is limited to 10 members and will last about 30 minutes. Please allow for a few minutes of transition time between sessions.
Please note:
All ages welcome.
Closed-toed shoes are recommended.
No food or drink allowed.
No strollers inside the lab.