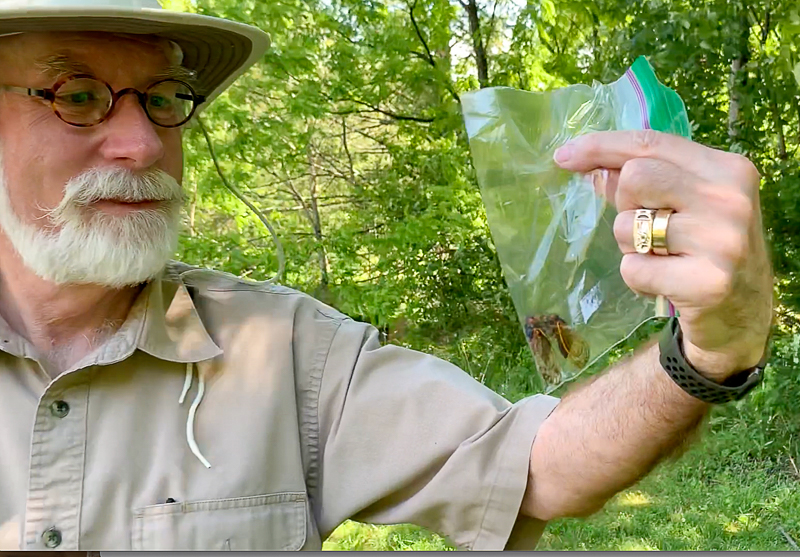 Understanding Cicada Brood X and How YOU Can Help through Citizen Science
Gene Kritsky, Dean of the School of Behavioral and Natural Sciences at Mount St. Joseph University in Cincinnati
The periodical cicada Brood X was first recorded in 1715 and has been returning once every 17 years since. The largest group of 17-year cicadas, Brood X will next appear in May to June 2021, and you can help map out their return! Join Dr. Gene Kritsky, Dean of Behavioral and Natural Sciences at Mount St. Joseph University, creator of the Cicada Safari citizen science app and the unofficial "Dean of Brood X," as he tells us what to expect with the return of Brood X and explores how their emergences have contributed to our understanding of cicada biology and their interaction with plants. Get ready!
---
Live Virtual Presentation hosted by N.C. Museum of Natural Sciences Daily Planet Curator Chris Smith and the N.C. Department of Environmental Quality Office of Environmental Education and Public Affairs staff.
You can post questions in the YouTube chat or tweet questions to #LunchTimeDiscovery and mention @NorthCarolinaEE.
Brought to you by the NC DEQ Office of Environmental Education and Public Affairs and the NC Museum of Natural Sciences.