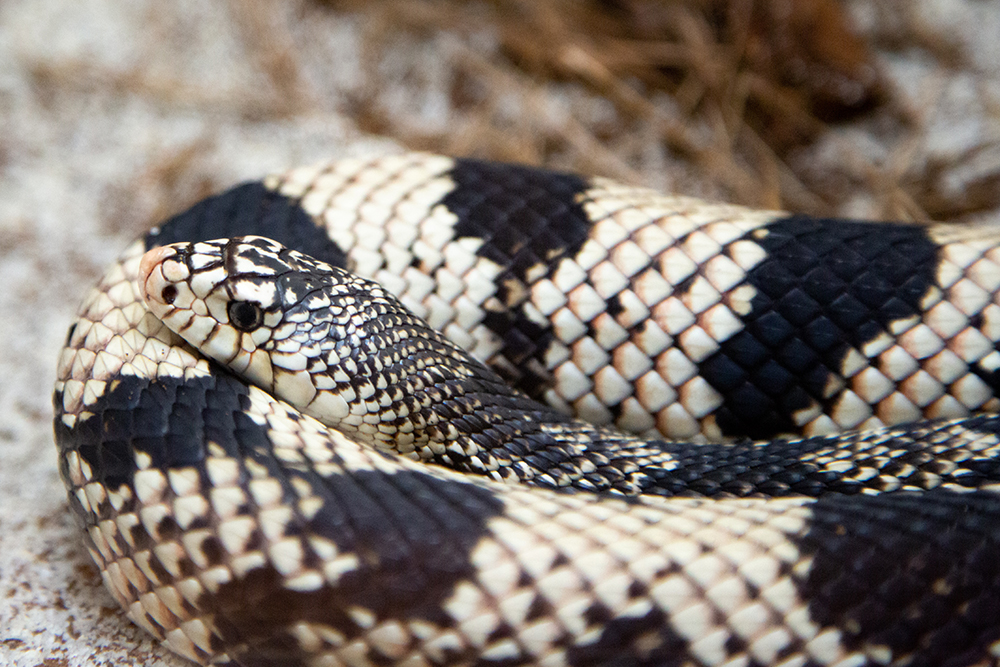 Closeup of a pine snake.
Join us for a live feeding of the Snakes of North Carolina. Snakes don't have teeth designed for chewing food, so they eat it whole. Their upper and lower jaw bones are connected by elastic ligaments and a double-jointed hinge. This allows a snake to stretch its jaws around large prey. Enjoy the live feeding and meet Living Collections staff.
This walk-up program is offered:
Location: Nature Exploration Center, 3rd floor, Snakes of North Carolina exhibit.
No registration required.