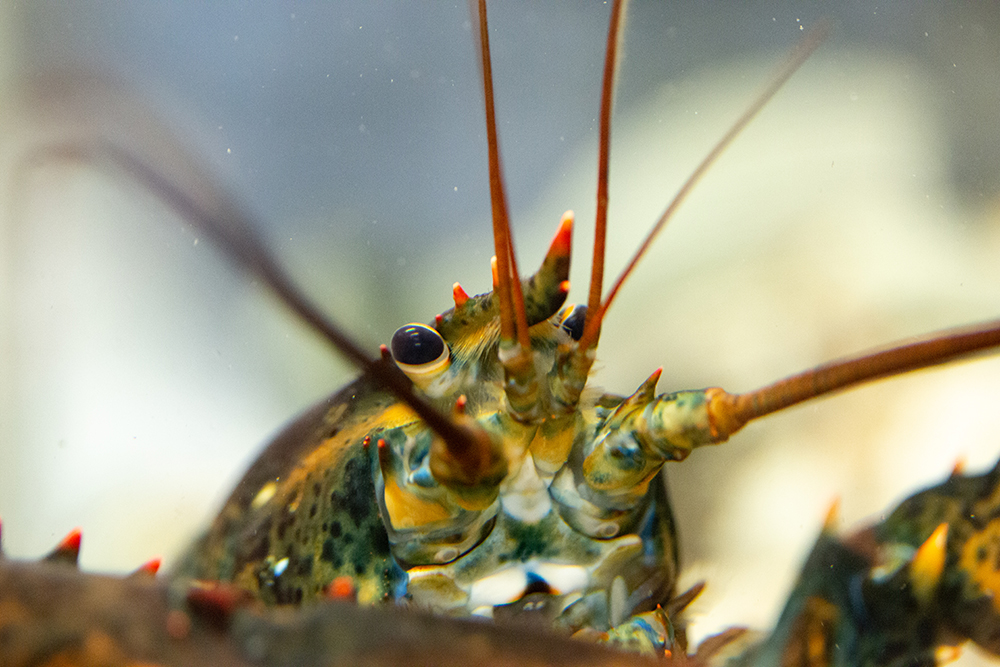 Join us for a live feeding of the Maine lobster in the Arthropod Zoo. This clawed crustacean is formidable and feisty with a tough exoskeleton to help it survive. Many crustaceans incorporate minerals like lime into their exoskeleton, which thickens and strengthens it.
Enjoy the live feeding and meet Living Collections staff.
This walk-up program is offered:
Location: Nature Exploration Center, 4th floor, Arthropod Zoo.
No registration required.