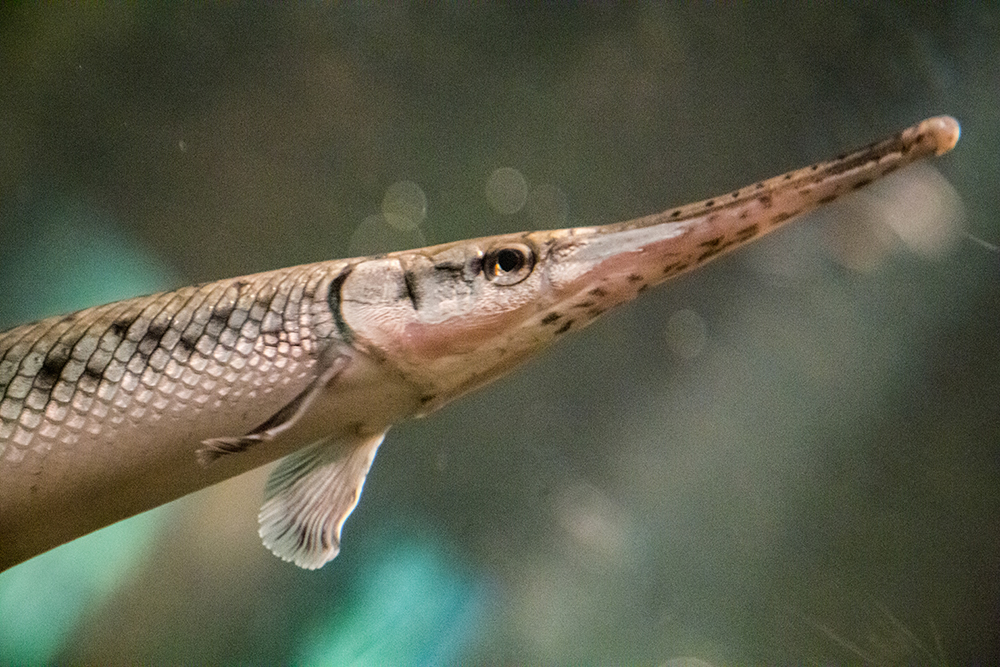 Join us for a live feeding of the longnose gar in the Bottomland Hardwood Forest exhibit. Longnose gar have very sharp teeth but can't open their mouths very wide. They primarily eat smaller fish like shad, sunfish and catfish. Enjoy the live feeding and meet Living Collections staff.
This walk-up program is offered:
Tuesday — 11am
Friday — 11am
Sunday — 11am
Location: Nature Exploration Center, 2nd floor, Mountains to the Sea exhibition, Bottomland Hardwood Forest.
No registration required.