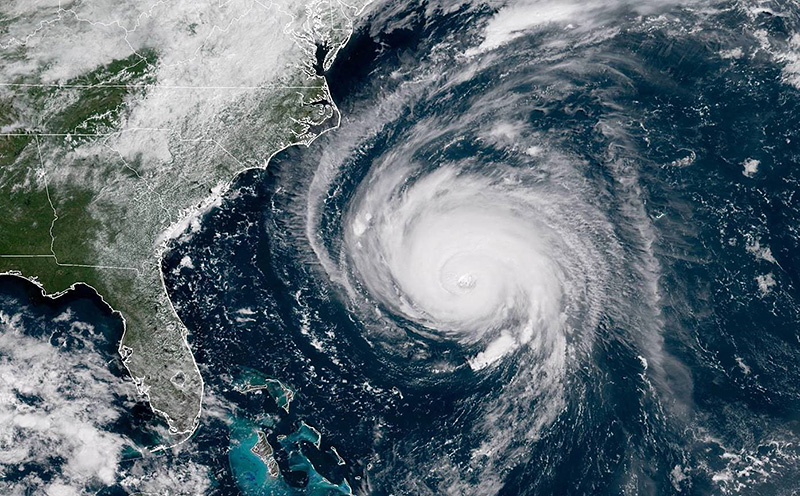 Join the City of Raleigh and North Carolina Museum of Natural Sciences for a special program on floodplains, flood safety and hurricane preparedness. We'll be screening "75 Hours," a documentary produced by WRAL that tells the story of the reporters who were on the front line of Hurricane Florence, a relentless hurricane that brought historic flooding to eastern North Carolina. You'll also see a first-hand account of the severe impacts a hurricane like this can have on a community. A Q&A will follow.
Panelists
Mike Maze, WRAL Meteorologist
Jodi Glusco, WRAL Director of Digital Content
Dan Brubaker, State Floodplain Manager from North Carolina Department of Public Safety
Derrick Remer, City of Raleigh Office of Emergency Management and Special Events
Lemuel Hubbard, City of Raleigh Fire Department
Program Schedule
6:00-7:00: Snacks and beverages will be available for purchase on the first floor of the Nature Exploration Center, 6–7pm.
7:00-7:30: Screening
7:30-8:30: Q&A
Tonight's Learn About Flooding and Hurricane Safety event will be first come, first served. Please arrive early to reserve your seat as we will not be streaming this event and space is limited. Doors close at 7 PM!