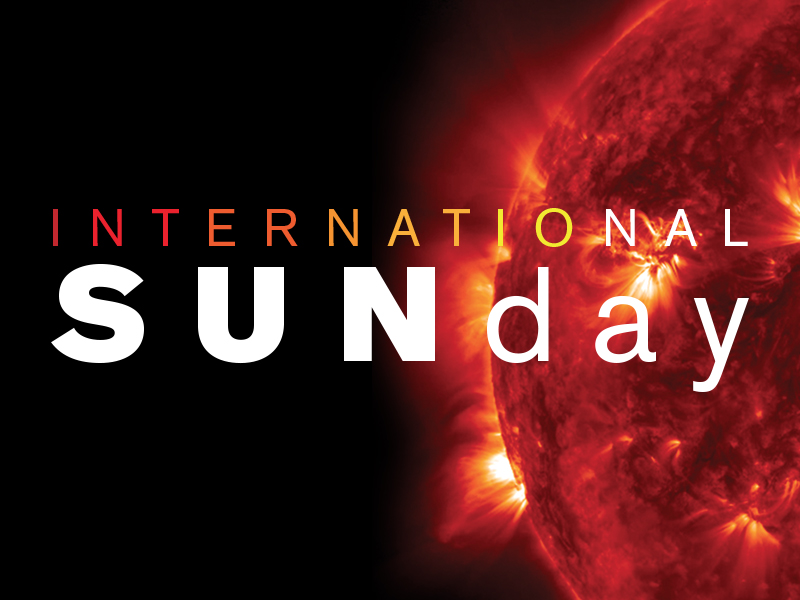 Learn more about our amazing star, the Sun! Safely view the Sun through a solar telescope, hear about how the Sun and other stars affect life on planets, and about current solar science missions. International SUNday is held annually, usually on the Sunday nearest to the summer solstice, which is the day with the most hours of sunlight during the entire year, marking the beginning of summer in the Northern Hemisphere. Join us for an exciting day dedicated to the Sun!
Solar Observing on the Terrace
1:30–3:30pm (weather permitting)
Safely look at the Sun through the Museum's special "Hydrogen-Alpha" telescope — which highlights fascinating surface features and solar storms — on the Rooftop Terrace of the Museum's Nature Research Center.  With Dr. Patrick Treuthardt, Assistant Head of the Museum's Astronomy & Astrophysics Research Lab.
Talks in the SECU Daily Planet Theater
12:30pm: Living With the Sun: How Stars Affect Life on Planets
Dr. Rachel Smith, Head, Astronomy & Astrophysics Research Lab/Curator of Meteorites, NC Museum of Natural Sciences and Associate Professor, Appalachian State University
The Sun affects life on Earth in several ways, from providing heat and energy that life needs to survive, to threatening health and technology with intense radiation and solar storms. Smith will discuss how life continues to thrive under our Sun, as well as how the Sun affects our ability to travel into deep space, and up to the point of the Sun's eventual death in about 5 billion years. She will also share some highlights from current research on other stars and their potential for hosting habitable worlds.
1pm: NASA's Missions Exploring the Sun
Tony Rice, NASA/JPL Solar System Ambassador
More than 20 missions are studying the Sun, its atmosphere, and its influence on the Earth. From America's first satellite, Explorer I —which studied regions of solar wind captured near the Earth — to the Parker Solar Probe, which is flying through the Sun's outer atmosphere, we'll look at these solar-related missions and what we have learned and continue to learn from them.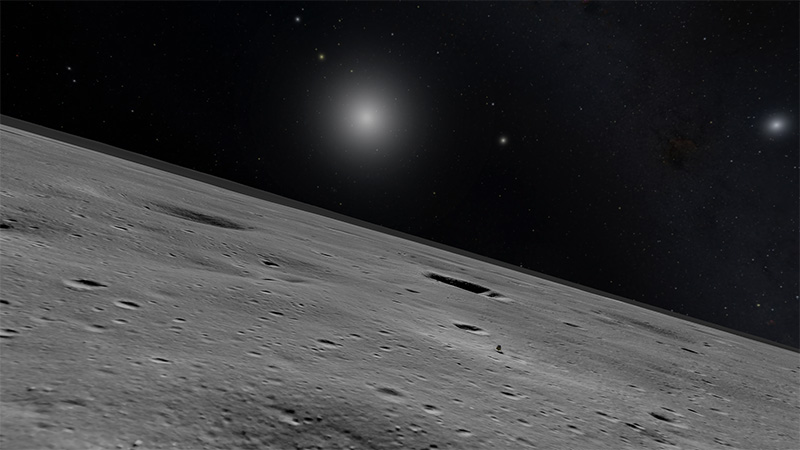 Apollo 11 landing site as viewed with OpenSpace software. Click to enlarge.
Astronomy & Astrophysics Lab Open House
noon–3:30pm
Come to the Astronomy & Astrophysics Research Lab to see Apollo landing sites on the Moon with new software called OpenSpace. We will have interactive tours of lunar terrain where samples were collected by Apollo astronauts. We will also have demos of how you can explore the Universe with this new, open-source software!