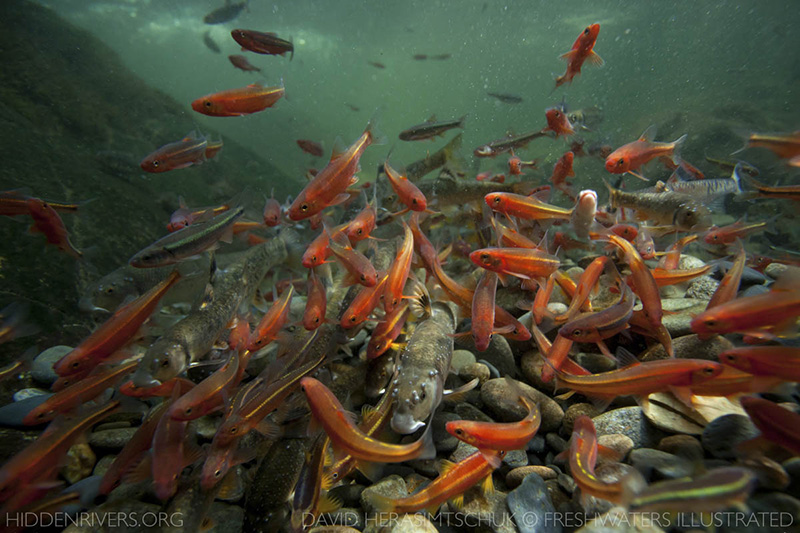 Join us for a special screening of "Hidden Rivers," an hour-long documentary film that explores the rivers and streams of the Southern Appalachian region, North America's most biologically rich waters. This entertaining, inspiring and accessible film follows the work of conservation biologists and explorers to reveal both the beauty and vulnerability of the river's aquatic life, as well as to highlight how many people are finding ways to protect it.
After a world premiere in Washington, DC, on World Water Day March 22, this film will tour the Southeast region and be screened in select communities during Spring/Summer 2019.
Doors open at 6:30pm. Program begins at 7:00pm. A Q&A with our speakers will follow the film.

About Our Speakers
Judith Ratcliffe is a zoologist for the North Carolina Natural Heritage Program (NCNHP). Mrs. Ratcliffe previously served as an Aquatic Ecologist and Natural Area Inventory Manager for the program. She currently serves as Vice Chair of the Nongame Wildlife Advisory Committee of the North Carolina Wildlife Resources Commission (NCWRC). Prior to working with the NCNHP she surveyed the streams, rivers and lakes of North Carolina for freshwater mussels, snails, crayfish and nongame fish as a biologist with the North Carolina Wildlife Resources Commission.
Fred Harris is a natural resources specialist for the North Carolina Wildlife Federation. He has previously worked for the NC Wildlife Resources Commission for 36 years in positions ranging from District Fisheries Biologist to Chief Deputy Director. He was past President and Fellow of the American Fisheries Society.
Where to eat: The Daily Planet Café will provide drinks and dinner & dessert options available for purchase on the first floor of the Nature Exploration Center outside of the theater from 5:30-6:45pm.