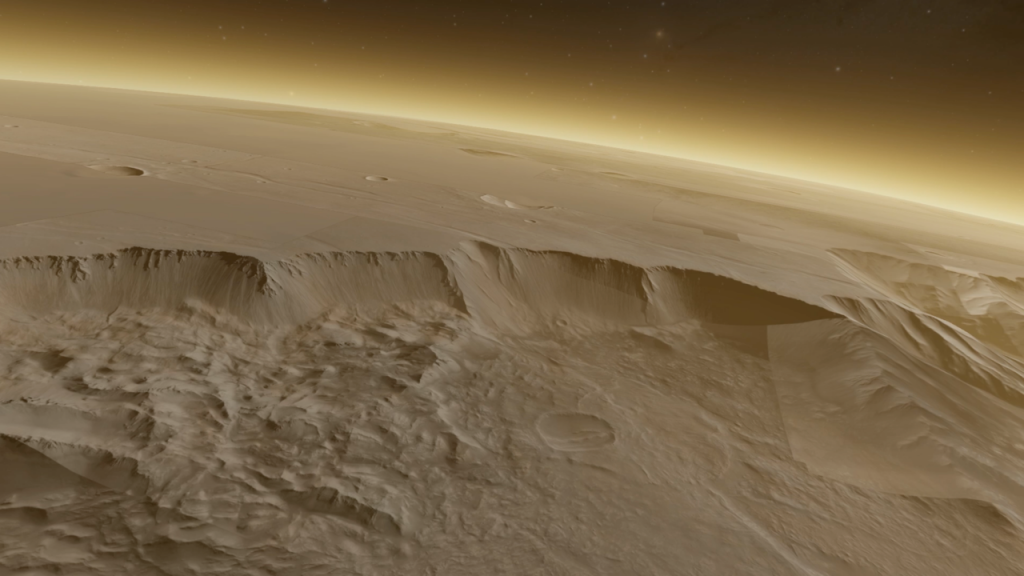 Martian terrain as visualized using actual NASA data, rendered with OpenSpace software. Image: Rachel Smith.
So far, Earth is the only planet on which we know life exists. But scientists are actively searching for signs of life elsewhere in the solar system, and even beyond. This presentation will showcase how scientists use key locations on Earth to help direct our search for life beyond our planet. All visuals in this talk will be rendered live using real mission data incorporated into new, open-source software called OpenSpace. The talk will be led by Museum astrophysicist, Dr. Rachel Smith. Please join us!
To learn more about OpenSpace visit openspaceproject.com.