5:30pm–7pm: Food, live music and science stations.
7pm: Movie begins in the WRAL 3D Theater, followed by commentary.
Jumanji (1995)
Can you hear the beating of the drums? It's the sound of the jungle … and it's calling you!
Not all board games are the same — some are so life-like that they can whisk you away on an adventure and even put your life in danger! Welcome to Jumanji, a magical board game that unleashes the power of the jungle right in the middle of your living room. But beware, because once you throw the dice, you cannot leave the game until you finish it — dead or alive. Do you want to play?
Join us for a wild adventure in our June Installment of Finally Friday: "Jumanji." And Stephanie Schuttler, Postdoctoral Research Associate at the NC Museum of Natural Sciences, will help us separate the science from the fiction following the screening. Don't miss it!
Check out the upcoming movies and learn more about Finally Friday: Where Science meets the Cinema.
While exploring an old mansion, Peter and Judy Shepherd find a curious, jungle-themed game called Jumanji in the attic. When they start playing, they free Alan Parrish, who's been stuck in the game's inner world for decades. If they win Jumanji, the kids can free Alan for good — but that means braving giant bugs, ill-mannered monkeys and even stampeding rhinos!
---
SCIENCE STATIONS (5:30–7PM)
Plants with Killer Instincts
The carnivorous plants table will explore the "killer instincts" of carnivorous plants from all around the world, even some from our own backyard in North Carolina! Participants will learn how and why plants consume other living organisms, and even get to look at live examples. Don't worry, they don't bite; unless you're an insect!
Rolling the Dice Through Ancient History
Think you know how old your favorite board games are? Think again! Come visit the historical games station and guess the ages of popular board games while learning the history behind classics like backgammon, chess and even chutes and ladders.
Crocodiles, Alligators & Gharials, Oh My!
Swim by the reptile table to learn about the differences between alligators and crocodiles! (Hint: it's not just their habitat.) You can even hang out with the Museum's resident gator and get a close-up view of gator scales, claws, and teeth. See you later alligator! (In a while crocodile!)
Jumanji Button Handouts
Hot off the press! A new button from our Finally Friday movie collection has been released. Numbers are limited, so get one fast before they disappear!
Jumanji's Arthropod Army
Arthropod Zoo, NC Museum of Natural Sciences
"A tiny bite can make you itch, make you sneeze, make you twitch." Learn more about mosquitoes and spiders with the Arthropod Zoo!
Museum's Early History Table
Can you name the specimen that has been on exhibit the longest? This station will highlight the longest-exhibited animals and other interesting specimens and events from our early history. Learn about the early history of the Museum and the two men who started it all.
---
MUSIC (5:30–7PM)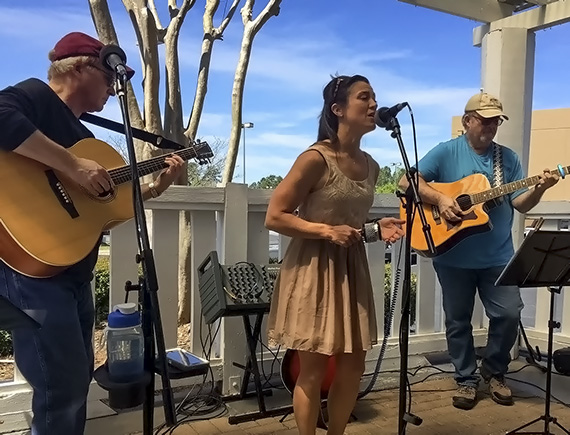 Loos Change is an acoustic trio based in Raleigh that plays a wide range of material from the 1960s to today. From the British Invasion to Americana, classic country, R&B, and pure pop, Loos Change has something for everybody. Don't miss them at this month's Finally Friday event!
---
Q&A and Trivia Grand Prize (after the movie)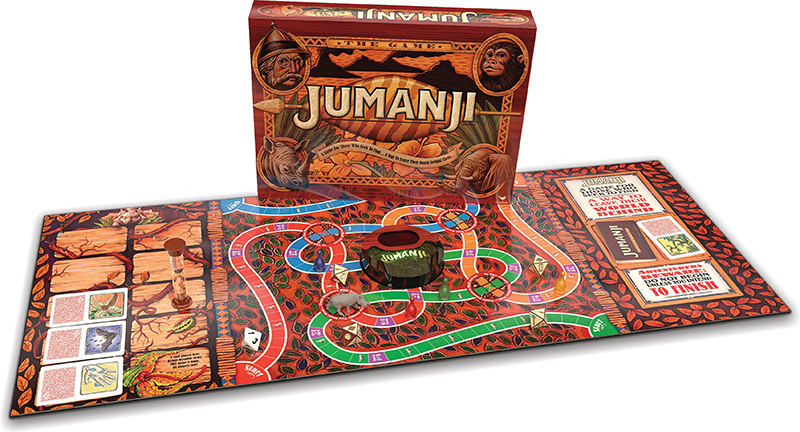 After the movie and dynamic Q&A with our expert, be prepared for exciting trivia with Cool Prizes for correct answers and less cool prizes for incorrect answers! Grand Prize winner of the trivia contest will get a JUMANJI board game, "a game for those who seek to find … a way to leave their world behind." Venture into the world of Jumanji if you dare, but be warned: you may not be able to escape the jungle's clutches.
---
 FOOD & DRINK
Details coming soon!