5:30pm–7pm: Food, live music and science stations.
7pm: Movie begins in the WRAL 3D Theater, followed by commentary.
Crocodile Dundee
G'day mate! Do you think that hunting crocodiles with your bare hands, staring down giant buffaloes or drinking mere mortals under the table are the most dangerous things you will ever do … well think again!
Join us on March 20 for one of our wildest installments of Finally Friday, when we will feature the 1980s comedy Crocodile Dundee. See Mick "Crocodile" Dundee, a free-spirited Australian accustomed to life in the Outback, face the ultimate test when an American journalist brings him to New York City. We'll host not one but two experts this month, Kurtrand Frega, Curator of the Live Animal Teaching Collection and Nick Allen, Curator of the Arthropod Zoo at the North Carolina Museum of Natural Sciences. They will help us separate the science from the fiction following the screening. Don't miss it!
Check out the upcoming movies and learn more about Finally Friday: Where Science meets the Cinema.
Crocodile Dundee (1986) PG-13
When a New York City reporter plucks crocodile hunter Dundee from the Australian Outback for a visit to the Big Apple, it's a clash of cultures and a recipe for good-natured comedy. As the naïve Dundee negotiates the concrete jungle, he shows that his natural skills are quite well suited to city life, proving himself equally adept at defeating muggers and charming members of high society.
SCIENCE STATIONS (5:30–7PM)
Details coming soon!
---
MUSIC (5:30–7PM)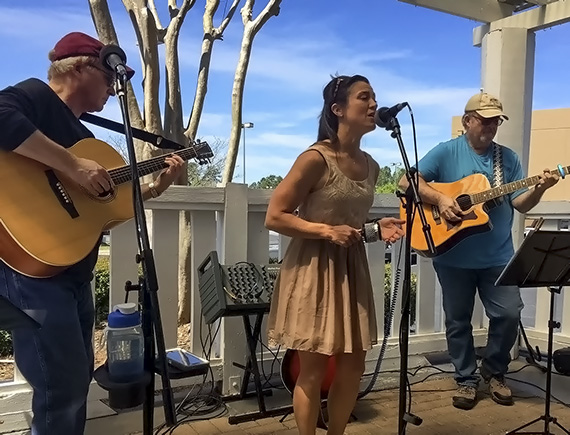 Loos Change is an acoustic trio based in Raleigh that plays a wide range of material from the 1960s to today. From the British Invasion to Americana, classic country, R&B, and pure pop, Loos Change has something for everybody. Don't miss them at this month's Finally Friday event!
---
FOOD & DRINK
Details coming soon!