5:30pm-7pm: Food and Science Stations
7pm: Movie and commentary begins in the WRAL 3D Theater
X-Men
In the X-Men universe, mutations in human genes lead to amazing enhancements of physical and mental abilities. But what do the fields of genetics and evolution have to say about this premise? Can people and animals really gain superpowers by changing their genes? Find out at the June installment of Final Fridays: Science and the Cinema, when we take on "X-Men." All mutants welcome!
This month's expert is Dr. Magdalena Sorger, Research Fellow in the Museum's Evolutionary Biology and Behavior Research Lab and Post-Doc in the Dunn Lab at NC State. She will help us sort out the science fact from science-fiction following the screening. Don't miss it!
Learn more about Final Fridays programming!
"X-Men" is rated PG-13
---
THIS MONTH'S FILM
X-Men (2000) — "X-Men" was the first film released in the X-Men series – now the eighth highest-grossing film series of all time. The film features an ensemble cast of mutants– including Hugh Jackman, Patrick Stewart, and Halle Berry– who must battle human Tesla coil Magneto and his eclectic band of mutated miscreants.
Beyond the expensive special effects and fight sequences (of which there are plenty), "X-Men" also explores a number of deeper narrative points, particularly regarding the discrimination faced by mutants in the X-Men universe. The film ended up being nominated for a Hugo Award for "Best Dramatic Presentation" by the World Science Fiction Society.
---
SCIENCE STATIONS (5:30PM–7PM)
Build your Mutant Profile
NC Museum of Natural Sciences
How do your superhero skills in strength, sight, and even echolocation stack up against the superheros of the natural world? Find out at our table!
Mega-Memory
NC Museum of Natural Sciences
Push your brain to the limit to test what you can remember about a tiny crime scene inside a black box after looking at it for just 15 seconds. Then, explore the science behind humans with mega-memories and learn what you can do to develop your own superpower.
Duel of the Mutant Minds
NC Museum of Natural Sciences
Test your powers of focus with the Museum's Mindflex machine. Battle your opponent and find out who's the real professor X. No telekinesis allowed!
More details coming soon!
---
LIVE MUSIC (5:30PM–7PM)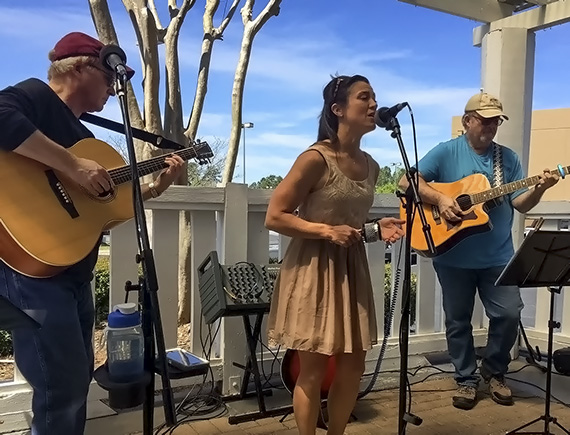 Loos Change is an acoustic trio based in Raleigh that plays a wide range of material from the 1960s to today. From the British invasion to Americana, classic country, R&B, and pure pop, Loos Change has something for everybody. Don't miss them at this month's Final Fridays event!
---
FOOD & DRINK
This Final Friday is Frank Night! Enjoy Carolina-Style Hot Dogs  or Italian Sausage for $6. There will also be a vegetarian option. And don't miss our selection of craft beers!