5:30pm-7pm: Food and Science Stations
7pm: Movie and commentary begins in the WRAL 3D Theater
ENTER THE CANINE MIND
Do poodles have a sense of humor? Can you tell what your husky is thinking by the position of its tail? Why does Fido roll in putrid things despite having an amazing sense of smell? We'll explore these questions and more at the February installment of Final Fridays, "Enter the Canine Mind."
Starting at 5:30, you can explore dog-themed exhibit stations like a dog breed identification game and an activity where you must navigate the Museum by scent. And don't miss the chance to watch some real Raleigh police K-9s in action, and get some tips on how to speak "Dog" from an expert in canine body language.
At 7pm, we'll head into the WRAL 3D Theater to watch "The Incredible Journey," the 1963 Disney movie about two dogs and a cat that have to find their way home through the Canadian wilderness. After the show we'll host Dr. David Dorman, Professor of Veterinary Medicine at NC State and member of the NC State Comparative Medicine Institute, to talk about the science behind how dogs really navigate their world. We hope to see you at Final Friday!
Dinner (such as sliders or tacos), drinks (including NC beer and wine) and popcorn will be available to buy before the show. Doors open at 5:30pm with food, drink and science stations available. Movie and presentations start at 7pm.
Learn more about Final Fridays programming!
Buy tickets to "Enter the Canine Mind!"
The Incredible Journey is rated G.
---
This Month's Film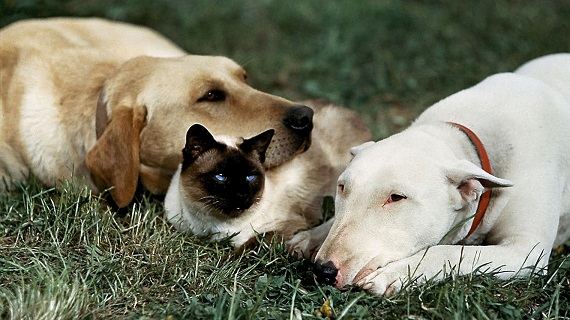 The Incredible Journey (1963) — Based on the book of the same name by Sheila Burnford, "The Incredible Journey" follows Luath the Labrador, Bodger the Bull Terrier, and Tao the Siamese cat on an epic journey across the Canadian wilderness to find their way home. The premise is based in part on real stories of pets covering incredible distances to find their owners. For example, "Holly," the cat walked nearly 200 miles to return home in 2013, still bearing the microchip implant to prove her identity!
"The Incredible Journey" is appropriate for kids of all ages, but adults that grew up with the film (or its 1993 remake, "Homeward Bound") will be equally captivated by the film's warmth, narration, and furry stars.
What will happen to our heroes? Can old Bodger keep up with his younger friends? Will Tao get over his fear of rivers? Can the trio survive encounters with bears, porcupines and backcountry hermits? Find out at the February installment of Final Fridays, "Enter the Canine Mind!"
---
SCIENCE STATIONS (5:30pm–7pm)
Meet Petey and Titan, K-9 Cops
Raleigh Police Department
Come meet two of the fluffiest crime fighters in Raleigh and learn how the police uses its K-9 officers to keep the community safer.
Learn to Speak "Dog": Understanding Dog Body Language
All Dogs Allowed
Come meet a real dog trainer and learn the best methods for training dogs.
Dog Breed Match Game
NC Museum of Natural Sciences
Can you guess the different dog breeds? Learn about the incredible variety of breeds and the purposes behind the genetic engineering of each.
You Smell Like a Dog
NC Museum of Natural Sciences
Actually, you don't. A dog's sense of smell is 10,000 to 100,000 times greater than ours! See how YOU fare in a scent exercise.
---
Food & Drink
This Final Friday is Taco Night! Enjoy Chicken Tinga Tacos or Carne Asada Tacos for $6. There will also be a vegetarian option. And don't miss our selection of craft beers!