5:30pm–7pm: Food, live music and science stations
7pm: Movie begins in the WRAL 3D Theater, followed by commentary.
Big Hero 6
Take a trip to the future and into a world of both technology and ancient traditions. Welcome to San Fransokyo, where you don't need superpowers to become a superhero!  Meet the young robotics prodigy Hiro Hamada and the plus-size inflatable robot Baymax, and discover the only limit is your own imagination.
Come enjoy our last installment of the year of "Finally Friday: Where Science meets the Cinema." This month's expert is the Museum's very own Aaron Poteate, Co-coordinator of the Visual World Investigate Lab. He will help us sort out the science behind the movie. Don't miss it!
Learn more about Finally Friday programming
Rated PG
---
THIS MONTH'S FILM
Big Hero 6 (2014) — "Big Hero 6" offers something for everyone (action, comedy, superheroes, villains, and more) in a visual style never seen before. It was the first Disney animated film to feature Marvel Comics characters and became the third highest-grossing Disney animated film behind "The Lion King" and "Frozen." It also won several awards, including the Academy Award for Best Animated Feature Film.
---
SCIENCE STATIONS (5:30–7pm)
Making a Hero Suit
NC Museum of Natural Sciences 
Discover the technology behind 3D printing and learn more about the robots that inspired the design of Baymax.
Robot Hand
NC Museum of Natural Sciences 
Some robots are based on human anatomy. Learn how to build your own robot hand!
Build your Superhero Profile
NC Museum of Natural Sciences 
See how your superhero skills in sight, strength, and even echolocation measure up against the superheroes of the natural world.
Mega Memory
NC Museum of Natural Sciences 
Push your brain to the limit! Test what you can remember about a tiny crime scene inside a black box after looking at it for just 15 seconds. Then explore the science behind people with "mega memories" and learn what you can do to develop your own superpower.
Big-Tiny Superheroes
NC Museum of Natural Sciences 
Discover the real superheroes all around us with amazing abilities such as flight, climbing, natural armor, glowing in the dark, invisibility, lifting massive objects, and more.
Kabuki Mask
NC Museum of Natural Sciences 
Discover the origin, meaning, and use of these amazing traditional Japanese masks, and then design your own Kabuki mask.
Duel of the Master Minds
NC Museum of Natural Sciences 
Test your powers of focus with the Museum's Mindflex machine. Battle your opponent and find out who will take control of Hiro's nanobots!
---
LIVE MUSIC (5:30–7 pm)
Loos Change is an acoustic trio based in Raleigh that plays a wide range of material from the 1960s to today. From the British Invasion to Americana, classic country, R&B, and pure pop, Loos Change has something for everybody. Don't miss them at this month's Finally Friday event!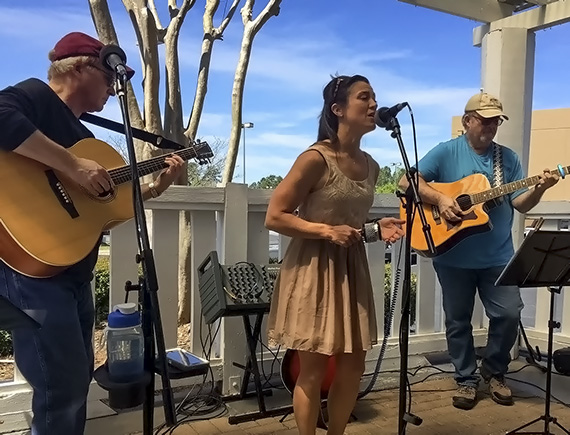 ---
Q&A AND TRIVIA BIG PRIZE (AFTER THE MOVIE)
Along with the movie and dynamic Q&A with Aaron, be prepared for exciting trivia with cool prizes for correct answers and less cool prizes for incorrect answers. Grand Prize winner of the trivia contest will take home a soft plush Baymax with sound effects!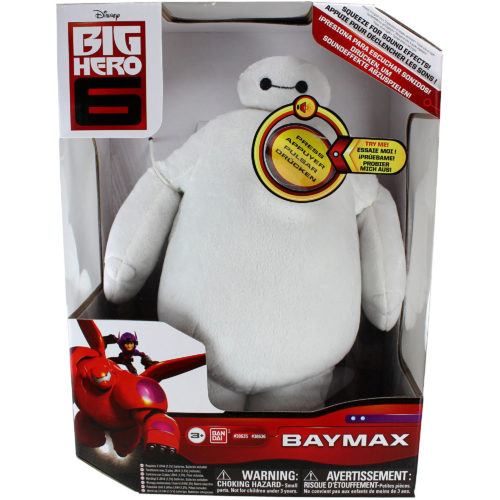 ---
FOOD & DRINK
This Finally Friday event is Frank Night! Enjoy Carolina-style hot dogs or Italian sausage for $6. There will also be a vegetarian option. And don't miss our selection of wine and craft beers!