Africa's Greatest Killer? Understanding Human-Hippopotamus Conflict
Dr. Corinne Kendall, Assistant Curator of Conservation and Research, North Carolina Zoo
$10 Lecture, $20 Lecture + Exhibit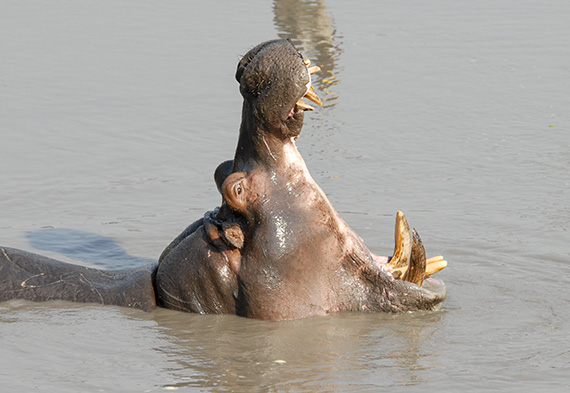 Join us on March 3 for the final installment of the series: Africa's Greatest Killer? Understanding Human-Hippopotamus Conflict with Dr. Corinne Kendall. Though hippos are often cited as killing more people than any other animal in Africa, human-hippopotamus conflict has rarely been studied. Discover the real story of human-hippo conflict and why it is an important issue for hippo conservation.
Tickets: $10 Lecture; $5 for students with valid ID at the Museum Box Office. Add an Extreme Mammals exhibition ticket to your order and receive $5 off admission. Friends of the Museum members receive free admission to the exhibition.
All lectures will be held in the WRAL 3D Theater. The special exhibition will be open from 5–7pm before each lecture. Last entry time is 6pm. Tickets are available online or at the Museum Box Office.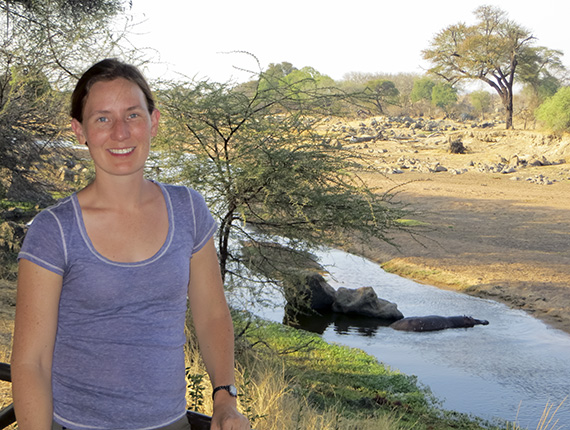 About the speaker
Dr. Corinne Kendall is Associate Curator of Conservation and Research at the North Carolina Zoo. She received her PhD in ecology and evolutionary biology from Princeton University where she studied African vulture biology and conservation. Her passion for conservation and education have taken her all over the world and she has worked with several different organizations including Columbia University, the Bronx Zoo, the American Museum of Natural History, and Houston Zoo in both teaching and research capacities. Her current position allows her to continue conservation work on vultures in Tanzania, oversee a conservation education program in Uganda, work with undergraduates conducting studies at the zoo, and to continue teaching with Project Dragonfly.
About the Extreme Mammals Lecture Series
Enjoy a series of scientific talks on the diversity and evolution of mammals in conjunction with the Extreme Mammals exhibition. Learn what makes a mammal extreme: the biological characteristics, behavior and ability to adapt for survival. Each month, we will feature a presentation from renowned scientists and mammal experts.
For more information, contact Andrea Jones at 919.707.9839 or andrea.jones@naturalsciences.org.