Chill Out! Hibernation as a 'Cool' Way to Survive the Winter
Sheena Faherty, PhD candidate, Duke University, Department of Biology
$10 Lecture, $20 Lecture + Exhibit
Join us on February 4 for the fifth installment of the Extreme Mammals Lecture Series: Chill Out! Hibernation as a 'Cool' Way to Survive the Winter with Sheena Faherty. Animals that hibernate conserve energy by chilling out; body temperature plummets to near freezing levels, heart rate lowers to 3-5 breaths per minute, and some mammals can go up to 15 minutes without taking a breath. These adaptations, which would be deadly to a non-hibernator, allow hibernating mammals to survive harsh winter environments year after year, but without ill effects. Faherty will delve into the extreme physiological changes that an animal must undergo to hibernate, why hibernation is so important for over-winter survival, and some surprising species that are providing important clues as to how hibernation is possible—including a tropical lemur species!
From 6–7pm, meet our event partners, the Duke Lemur Center – home to the world's largest and most diverse collection of lemurs outside of Madagascar.
Tickets: $10 Lecture. $5 for students with valid ID at the Museum Box Office. Add an Extreme Mammals exhibition ticket to your order and receive $5 off admission. Friends of the Museum members receive free admission to the exhibition.
The lecture will be held in the WRAL 3D Theater. The special exhibition will be open from 5-7pm before the lecture. Last entry time is 6pm. Tickets are available online or at the Museum Box Office.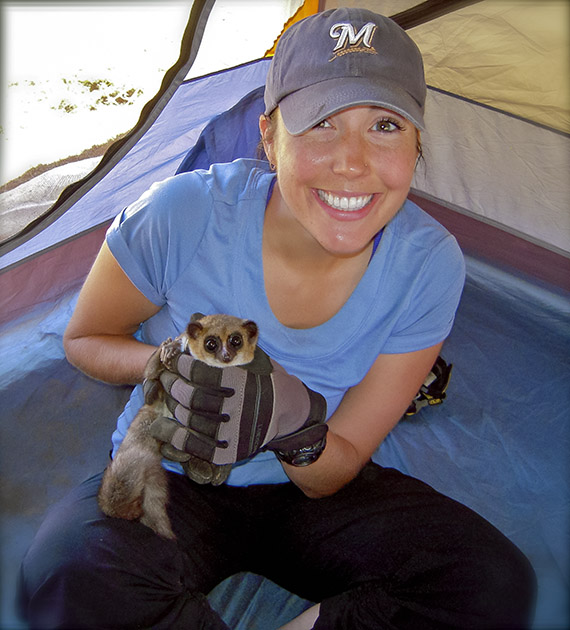 About the speaker
Sheena Faherty is a doctoral candidate finishing her PhD in biology at Duke University. She is pursuing a career in science journalism. Faherty is a guest blogger for Scientific American, the Duke Medicine Blog, the Duke Research Blog, and author of  the "Musings of a Jungle Queen" blog. She is a member of the National Association for Science Writers.
Upcoming Extreme Mammals Lecture
Enjoy a series of scientific talks on the diversity and evolution of mammals in conjunction with the Extreme Mammals exhibition. Learn what makes a mammal extreme: the biological characteristics, behavior and ability to adapt for survival. Each month, we will feature a presentation from renowned scientists and mammal experts.
March 3: Dr. Corinne Kendall, Assistant Curator of Conservation and Research, North Carolina Zoo
Africa's Greatest Killer? Understanding Human-Hippopotamus Conflict
For more information, contact Andrea Jones at 919.707.9839 or andrea.jones@naturalsciences.org.