Enjoy a series of scientific talks on the diversity and evolution of mammals in conjunction with the Extreme Mammals exhibition. Learn what makes a mammal extreme: the biological characteristics, behavior and ability to adapt for survival. Each month, we will feature a presentation from renowned scientists and mammal experts.
Eastern Coyotes: Part Wolf, Part Dog, Extremely Adaptable
Dr. Roland Kays, Head, Biodiversity Research Lab, NC Museum of Natural Sciences
$10 Lecture, $30 Series, $20 Lecture + Exhibit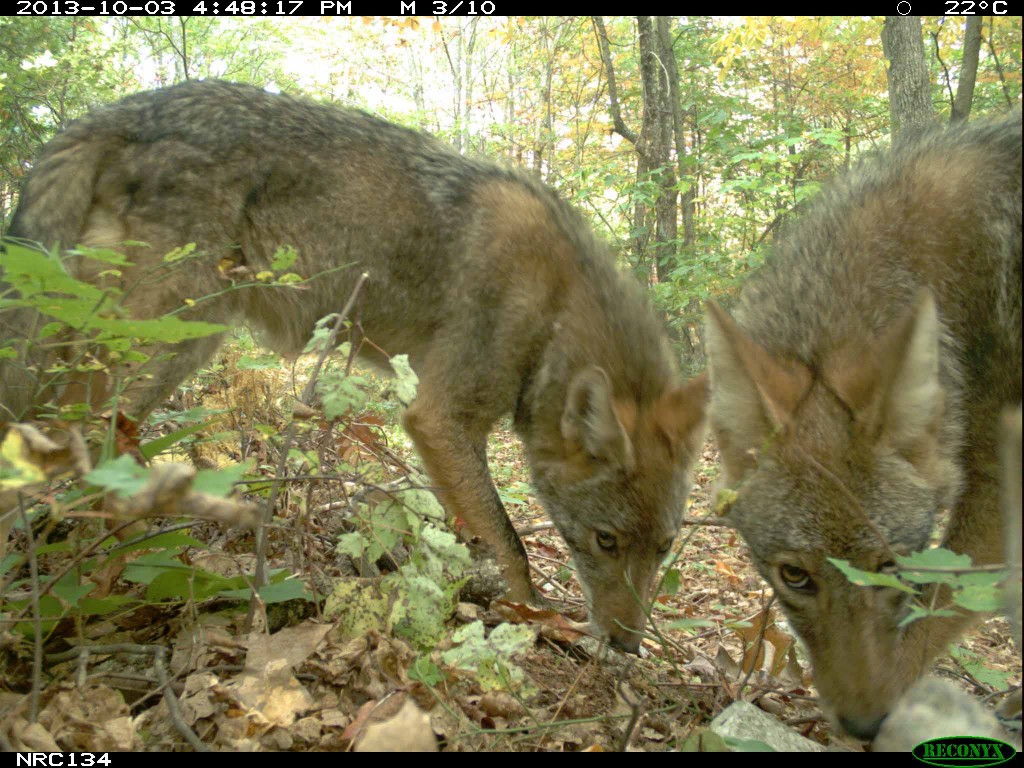 Join us on December 3 for the third installment of the Extreme Mammals Lecture Series: Eastern Coyotes: Part Wolf, Part Dog, Extremely Adaptable with Dr. Roland Kays. Coyotes are the most successful predator in the country. In the last few decades they have immigrated from the west to colonize all eastern forests, including those in North Carolina. Dr. Kays will explain how hybridizing with wolves and dogs allowed them to rapidly evolve into a larger predator, helping them to fill the ecological niche left open after the extirpation of wolves in the East. Now that they have colonized all our wild areas coyotes have begun to be seen in urban areas. How adaptable are they to city life? How urban will North Carolina's coyotes get? Dr. Kays will discuss these topics using new data from the eMammal citizen science camera trap surveys, and drawing from examples of urban coyotes in other states.
Book signing: Dr. Kays will sign copies of his book, Mammals of North America, immediately following the lecture.
Tickets: $10 Lecture or $30 Series, which includes all remaining four lectures. Add an Extreme Mammals exhibition ticket to your order and receive $5 off admission. Friends of the Museum members receive free admission to the exhibition.
All lectures will be held in the WRAL 3D Theater. The special exhibition will be open from 5-7pm before each lecture. Last entry time is 6pm. Tickets are available online or at the Museum Box Office.

About the speaker
Dr. Roland Kays is the head of the Biodiversity Research Lab at the NC Museum of Natural Sciences and Research Associate Professor, Fisheries, Wildlife & Conservation Program at NC State University. He is a zoologist with a broad interest in ecology and conservation, particularly of mammals. He is an expert in using new technologies to study free-ranging animals, especially to track their movement with telemetry, GPS, and remote camera traps. He combines this high-tech work with traditional methods, collecting data through new field work and studies of museum collections.
Upcoming Extreme Mammal Lectures
January 7: Dr. Kristofer Helgen, Smithsonian Research Zoologist and Head of Mammalogy at the National Museum of Natural History
Mammals in an Age of Extreme Environmental Change
February 4: Sheena Faherty, PhD candidate, Duke University, Department of Biology
Chill out! Hibernation as a "Cool" Way to Survive the Winter
March 3: Dr. Corinne Kendall, Assistant Curator of Conservation and Research, North Carolina Zoo
Africa's Greatest Killer? Understanding Human-Hippopotamus Conflict
For more information, contact Andrea Jones at 919.707.9839 or andrea.jones@naturalsciences.org.