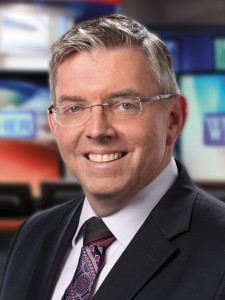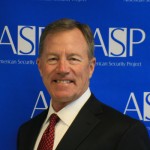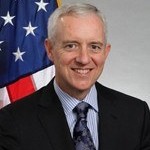 The US military recognizes the effects of climate disruption are an "accelerant of instability," which exacerbates security threats around the world. More frequent extreme weather events, food scarcity, water insecurity, and sea level rise will destabilize societies especially in countries where governments are not prepared to deal with the threats.  How countries respond to increased instability will determine whether climate change will lead to war.
North Carolina is home to a number of combat units which are often the first to deploy in crisis and conflict.  As a result, military families and communities will be some of the first to feel the effects of climate change as US troops are deployed in response to disasters and conflicts exacerbated by climate change.
Speakers:
Welcome:  Emlyn Koster, PhD, Director, NC Museum of Natural Sciences
Moderator:  Greg Fishel, Chief Meteorologist at WRAL
BGen Stephen Cheney USMC(Ret) is the Chief Executive Officer of the American Security Project (ASP) and a member of the Department of State's Foreign Affairs Policy Board.
He is a graduate of the U.S. Naval Academy and has over 30 years' experience as a Marine.
Following retirement from the Marines, Gen. Cheney became the Chief Operating Officer for Business Executives for National Security (BENS), in Washington, D.C., and most recently was President/CEO of the Marine Military Academy in Harlingen, Texas.
Dr. David W Titley, Rear Admiral USN (ret.) served as a naval officer for 32 years and is now a Senior Scientist in the Department of Meteorology at the Pennsylvania State University, and founding Director of Penn State's Center for Solutions to Weather and Climate Risk. While serving in the Pentagon, Dr. Titley initiated and led the US Navy's Task Force on Climate Change.  After retiring from the Navy, Dr. Titley served as the Deputy Undersecretary of Commerce for Operations, the Chief Operating Officer position at the National Oceanic and Atmospheric Administration.  He is a member of the National Academies of Science committee on Geoengineering and the Center for Naval Analysis' Military Advisory Board.
Sponsoring Organizations: American Security Project and the Triangle Center on Terrorism and Homeland Security