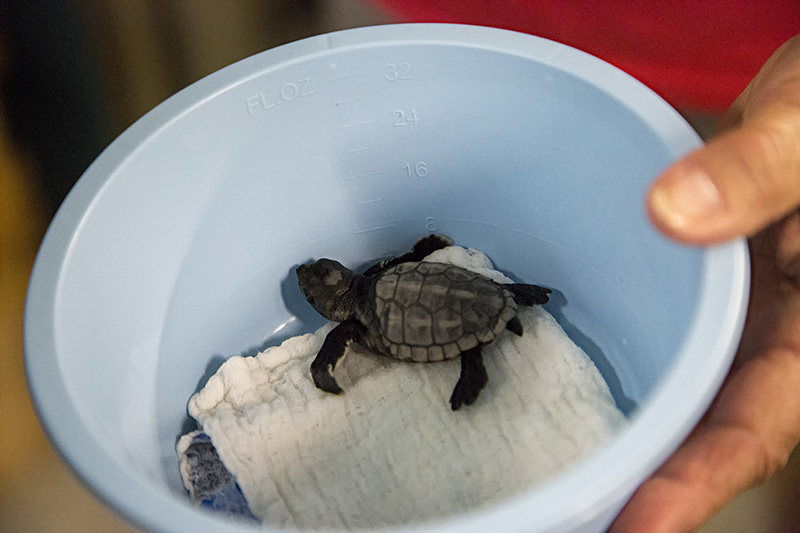 Sunday, Sept. 15, 11am – Tuesday, Sept. 17, 6pm
Join Museum staff on this Member-exclusive Adventure on Topsail Island to learn about sea turtles and possibly witness the hatching of sea turtles on the beach. Spend two nights monitoring a Loggerhead Sea Turtle nest that is due for hatching. There are no guarantees that our nest will hatch while on our watch, but we do guarantee an adventure learning about our sea turtles while enjoying the beach on moonlit nights.
We base out of an oceanfront motel but spend part of our nights on the beach watching and waiting for our nest to hatch. Typically, we stay on the beach from sunset to 3:00am (with options to leave sooner) unless our nest hatches earlier. Daytime hours are on your own for catching up on sleep or enjoying the beach. We visit the Topsail Sea Turtle Hospital one day to learn about their work in caring for sick and injured sea turtles.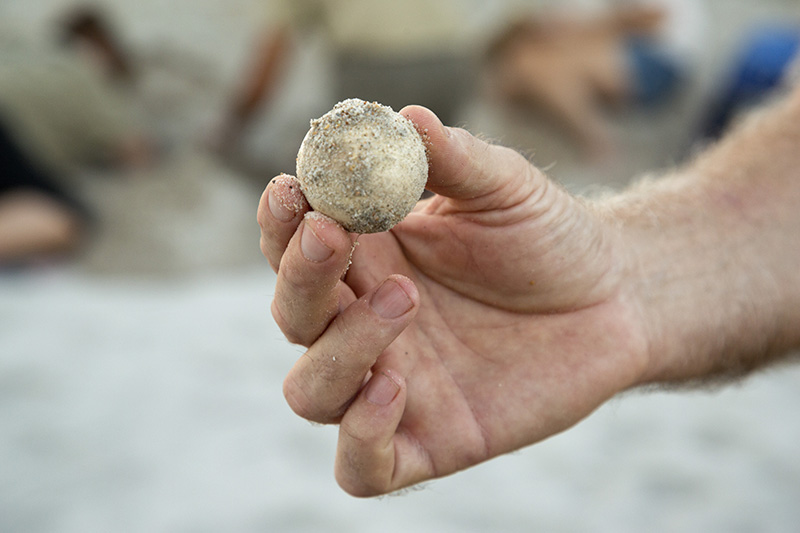 Registration: $75 per participant; active Museum membership required. Not a member yet? Join today!
PROGRAM IS FULL!

Fee includes transportation in Museum vans from Raleigh, expert guides on the beach and admission to the Topsail Sea Turtle Hospital. Members are responsible for motel accommodations and all meals. We provide transportation to local restaurants for supper, though some restaurants are within walking distance of motel. Motel rooms are $105/night for ocean view rooms and $89/night for lower level rooms.
Please note: You will be required to enter the following information for each registrant before you can complete your registration: emergency contact, physician contact and health information (allergies, conditions, medications relevant to this field experience). Take a moment to gather this information before beginning your registration.
For more information, contact Jerry Reynolds at 919.707.9884.