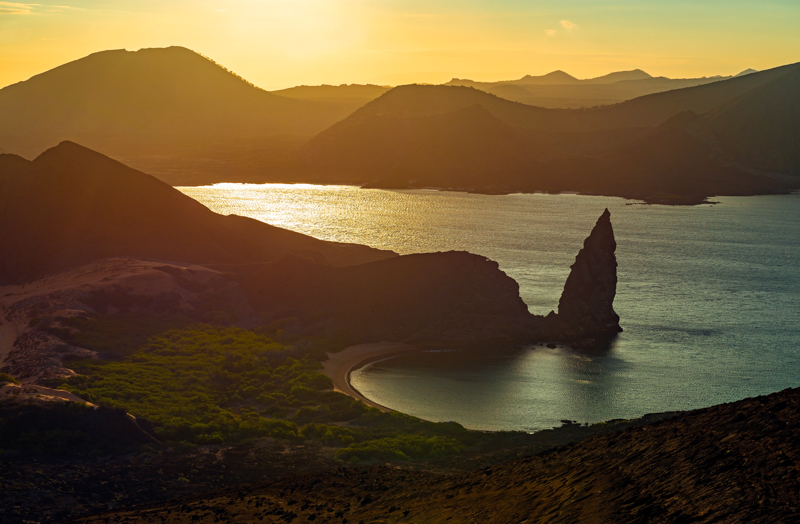 "Never … a finer chance for [persons] of zeal & spirit!"
—John Stevens Henslow
Trip leaves on Sunday, May 2, 2021 and returns on Saturday, May 15, 2021.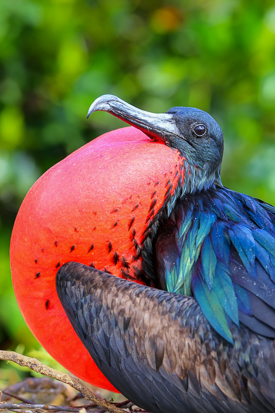 This 13-day adventure will immerse you in the spectacular landscape, wildlife and geology of the Galápagos Islands! Experience the unique flora and fauna of the archipelago that decisively influenced Darwin's thinking on the origin of species. Connect the history and impact of Darwin's Beagle voyage with our current scientific understanding of evolution, extinction and biological conservation. We'll start our adventure in Quito, Ecuador's capital, where we'll spend a full day exploring the markets and colonial architecture of this beautiful city. On the second day, we'll fly together to the Galápagos Islands, 600 miles off the west coast of Ecuador. There, we'll board our luxurious catamaran to begin an 11-day cruise around the islands. Each day we'll visit new places and see new sights. We'll snorkel, swim and scramble over lava rock outcrops. We'll encounter amazing wildlife such as giant tortoises, marine and land iguanas, penguins, pelagic birds, sea lions and more.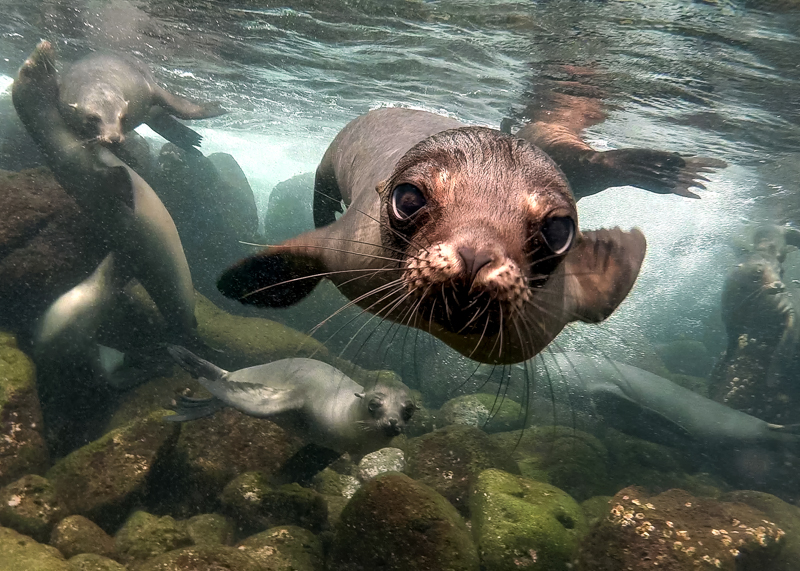 Activity level: Moderate to Strenuous
We welcome all travelers, but recommend that you be in good health to participate in the Galápagos adventure. This trip will involve considerable hiking (4-6 miles on some days), often uphill, on rocky and/or uneven surfaces, and at elevations up to 4000 feet. You must be able to be active for a long day (sometimes 12-14 hours) and be prepared and equipped for warm temperatures (ranging from about 70°F to 90°F), high humidity and intense, equatorial sunshine. We will do some water activities, including snorkeling and swimming. You must be able to get in and out of boats, large and small, on your own. We regret that we cannot provide individual assistance. Please note that our itinerary cannot accommodate wheelchairs.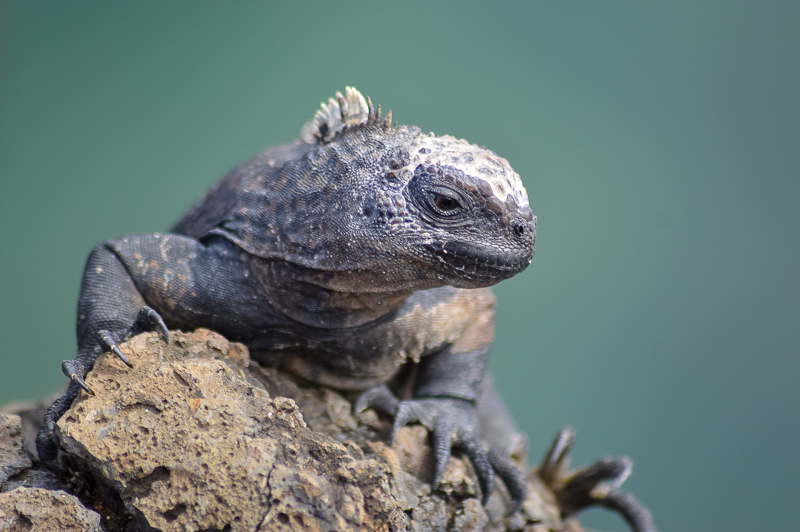 "The chief sound of life here is a hiss."
—Herman Melville
Tickets: $11,400 per person for double occupancy. Current Museum membership required. Fee includes airfare*, guides and instruction, ground and water transportation, hotel and boat accommodations, most meals and orientation meeting in March 2021. Members must login to their account to register. Not a member yet? Join today!
Registration and final payment deadline is January 15, 2021. Reserve your spot with a $1,000 deposit. If the Museum cancels your trip, you will receive a complete refund of all payments.
* Airfare costs are an estimate based on current rates to Quito, Ecuador. Final airfare expenses will be adjusted once group travel is booked.
---
Orientation
We will have a mandatory orientation meeting in March, 2021. The meeting will offer participants the chance to get to know one another, provide background information on the Galápagos Islands and the trip itinerary, and go over recommended gear and other important preparations for the trip.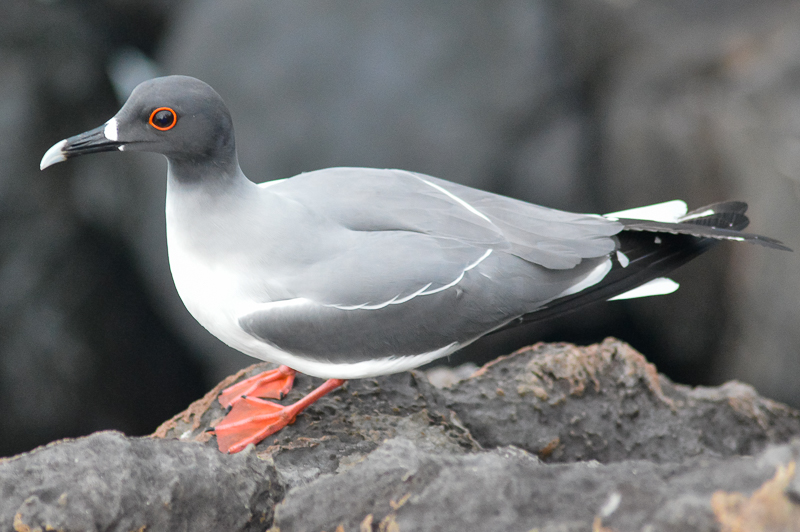 ---
Itinerary
Each day in the Galápagos Islands is different. We will be traveling continually between islands to maximize our exploration of scenic landscapes and to increase our opportunities for seeing spectacular wildlife. The itinerary may be modified due to weather conditions or Galápagos National Park regulations.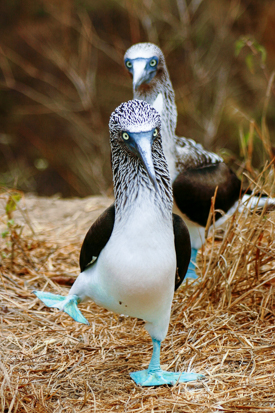 May 2 – Participants arrive in Quito, Ecuador.
May 3 – Full day exploration of colonial Quito.
May 4 – Arrive at San Cristobal Island. Transfer to the yacht. Visit the Interpretation Center and Frigate Bird's Hill.
May 5 – Española Island. Visit Suarez Point and Gardner Bay.
May 6 – Floreana Island. Visit Cormorant Point/Crown of the Devil; visit Post Office Bay/Peace Haven Highlands.
May 7 – Santa Cruz Island. Visit the Charles Darwin Research Station; visit the Highlands.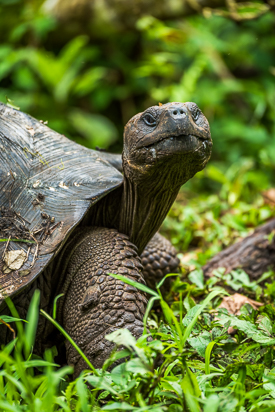 May 8 – Isabela Island. Visit Sierra Negra Volcano (or Tintoreras, depending on weather); visit wetlands/tortoise breeding center.
May 9 – Visit Moreno Point; Elizabeth Bay.
May 10 – Visit Urbina Bay; Tagus Cove.
May 11 – Fernandina Island. Visit Espinoza Point. Isabela Island. Visit Vicente Roca Point.
May 12 – Santiago Island. Visit Egas Port. Visit the small island of Rabida.
May 13 – Visit the small islands of Chinese Hat & Bartolome.
May 14 – Visit Seymour Island, then transfer to the airport on Baltra Island. Fly back to Quito. We will have some time in the afternoon and evening to explore Quito.
May 15 – Fly home very early in the morning (overnight flight).
---
Guides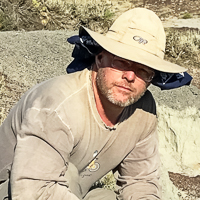 Paul D. Brinkman, PhD – Paul is a researcher and educator at the NC Museum of Natural Sciences with a doctorate in history of science and a special interest in the life and work of Charles Darwin. He has guided numerous field trips for college students to the US West.
---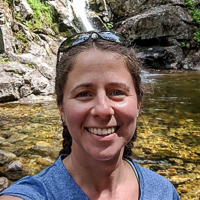 Martha Fisk – Martha is an educator and naturalist at the NC Museum of Natural Sciences with a Bachelor of Science in zoology. She has led many public field trips to natural areas throughout North Carolina and the Eastern US. Her enthusiasm and experience make her an excellent guide.
---
Trip Logistics
Flights
A round-trip, group flight will be booked to Quito and then to the Galápagos and is included in the cost of the trip. At that time, we will provide information on arrival and departure times and other travel logistics.
Accommodations
We will spend our first two nights in a hotel near the airport in Quito. In the Galápagos, we will travel and sleep aboard the Anahi, a luxury catamaran. There are eight cabins with twin beds. All rooms have a private bathroom and air conditioning. No single occupancy available.
Meals
Once we arrive in the Galápagos, all meals aboard the Anahi are included.
For more information about this trip, contact Paul D. Brinkman at 919.707.9282 or Martha Fisk at 919.707.9905.
---
Connect with Nature Adventures are open to Museum members. Travel with expert Museum guides to spectacular locations, explore wild parks and world heritage sites, tour behind the scenes at great museums, mingle with the locals and feast your senses on the wonders of nature. Not a member yet? Join today!