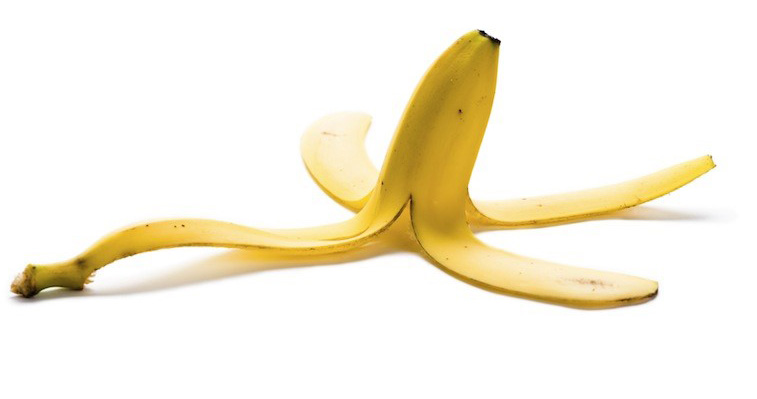 Join NCMNS as we embark on our compost crusade at Compost-Con!
Did you know that the banana peel you threw away yesterday will live forever in the landfill? It's true. Landfills are not designed to break down waste, only store it. The trash you throw away is sealed under rubber and clay, and without oxygen, it cannot decompose.
You might imagine that something biodegradable, like food or paper, would just melt away eventually, even in a landfill environment. But that's not how it works.
So the next time you go to throw away a banana peel, consider composting it instead. We want to make food for plants, not a museum of our food waste.
Conserve the Earth, not your garbage. Join the compost crusade!
Come see exhibits on compost and food waste reduction, hear from some awesome speakers and check out NCMNS's BRAND NEW compost program!
Presentations (Daily Planet Theater)
1:00pm
Compost on Your Mind?
Megan Hester, CompostNow
Composting turns organic material back into dirt, but how?  The experts at CompostNow will break down the science and benefit of composting.
Exhibits
BSF Composting
NC Composting Council
Black soldier fly (BSF) grubs are efficient consumers of food waste including meats and dairy products, their castings are great fertilizer and the grubs themselves are fabulous chicken feed.  The NC Composting Council display includes a bowl of BSF grubs and a simple bin that can be used at home for BSF composting.
Cary It Green
Town of Cary Parks, Recreation and Cultural Resources
Explore composting, urban agriculture, community environmental initiatives and more in the Town of Cary.
Compost Saves the World! Draw your own Compost Comic!
NC Museum of Natural Sciences
Danger is spreading through the City of Raleigh, and only one group of hidden superheroes can stop it. Stop by the table and design your own comic where the decomposers save the day! Comics can be entered into the Compost-Con comic contest where participants can win a grand prize basket full of renewable goodies! Let your imagination run wild while learning more about how compost can save the world.
Composting in Your School Lunchroom!
Every Tray Counts
"Every Tray Counts" works with children, parents and communities to promote responsible purchasing and waste diversion practices in North Carolina schools by replacing lunchroom polystyrene trays with a sustainable alternative, and diverting lunchroom compostable materials away from landfills.
CompostNow
Come learn about compost and get information about CompostNow's service. There will even be cups of compost for kids to take home, and seeds for kids to grow.
We now partner with CompostNow to provide Members a two-week free trial and 10% off the first three months of residential service. Learn more about memberships
Food Recovery in Capital Area Food Network
Capital Area Food Network
Learn about how Capital Area Food Network, Wake County's food council, is working through its Food Recovery Circle to raise awareness for, and coordinate composting and waste reduction and diversion!
From Plate to Plant
NC Museum of Natural Sciences
Did you know the food on your plate can make its way back to the Earth to grow more healthy plants? Start by testing your sorting skills and see if you can choose the right bin to either compost, recycle, or send it to the landfill. Compost also makes a healthy home for decomposers like fungi, bacteria, and insects — come learn to make this home at your home!