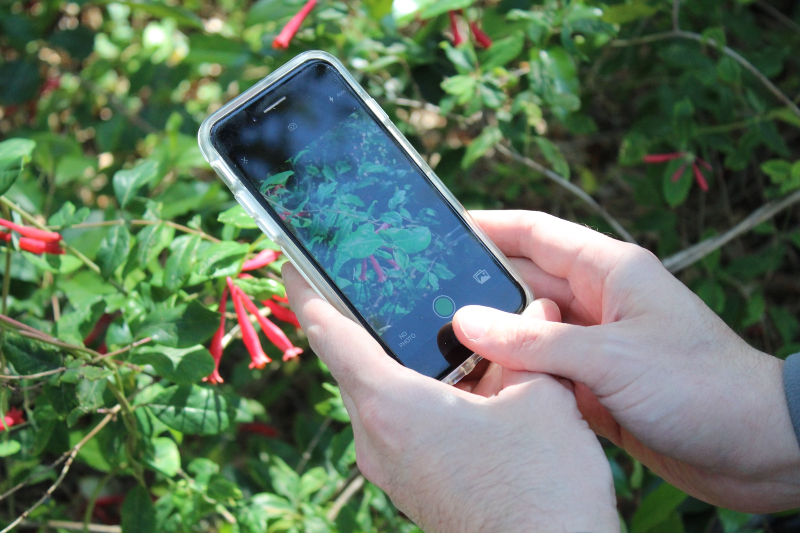 Join Museum staff for a virtual introduction to using iNaturalist to participate in the worldwide 2021 City Nature Challenge from April 30–May 3! Participants will learn how to use the iNaturalist app to help identify, document, and discover local flora and fauna found just outside their doors. Have questions? Bring them! Museum staff will be excited to help you.
Be sure to create a free iNaturalist account (ages 13+) in advance of the program and have a device with a camera available to make observations.
The City Nature Challenge is a four-day, worldwide BioBlitz to see how many observations of nature and how many species we can find when all of our communities across North Carolina are engaged at the same time. This challenge provides an exciting way to connect with others across our state and the world.
Participation can qualify for Criteria III for the NC EE Certification.
Register here to receive the link for the Zoom program.