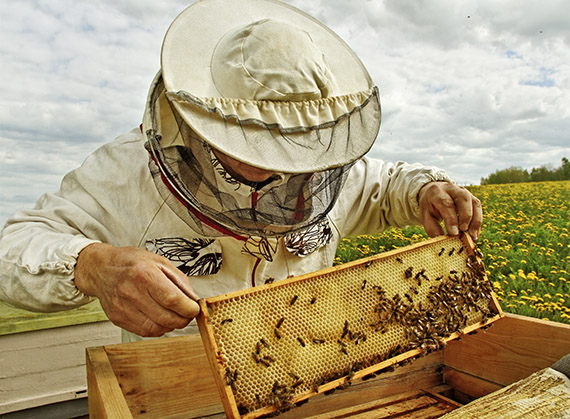 Workshop B
If you have ever dreamed of keeping honey bees or you simply find them fascinating, then this class is for you. We will explore the biology and management of a backyard hive and see an active honey bee hive. Additionally we'll learn about an interesting, low-cost approach to keeping backyard bees and where to obtain honey bees, equipment and advice.
Instructor: Award-winning Museum educator Bob Alderink.
Workshop A: 10:30am | Register for this workshop
Workshop B: 1:30pm | Register for this workshop
For more information, contact Kari Wouk at kari.wouk@naturalsciences.org or call 919.707.9879.