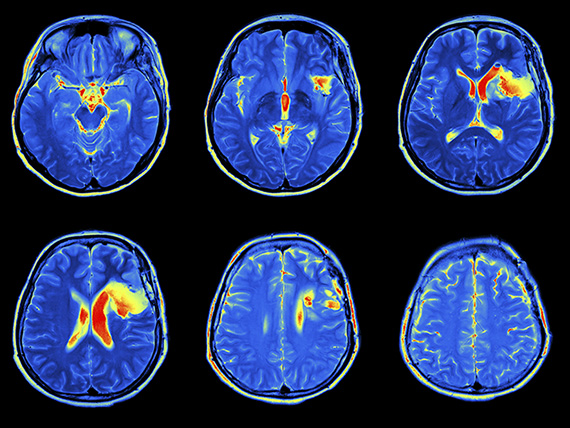 From flies to humans and every animal in between, brains make behavior happen. Come explore the brain/behavior connection at a special Science Café March 16!  From 6-7 pm, meet local neuroscientists and interact with hands-on brains- and behavior-themed exhibits suitable for all ages. Short, accessible talks by neuroscientists in the SECU Daily Planet Theater will celebrate national Brain Awareness Week and tell you what local neuroscientists are discovering.  At 7pm, our special guest, prominent neuroscientist Dr. Jon Kaas from Vanderbilt University, will lead the Science Café "Evolution of the Human Brain." Afterward, the exhibits will re-open for one final celebration of brains and behavior.
Science Café: Evolution of the Human Brain
Most of us are interested in who we are and how we got here. The study of human evolution is one way to address these questions. In a dramatic way, it is our brain more than anything else that makes us human. So we will consider how our brains are similar and different from those of other mammals. Such comparative evidence indicates that human brains are unique in many ways. Humans brains are the largest by three times of any primate, they contain more neurons in the neocortex than even the much larger elephant brain, and our neocortex contains more functional subdivisions than is known for any other mammal. Our brains are specialized for cognition, language, and an incredible memory. However, human brains are extremely costly to maintain, so we need more and better food, and our brains take longer to mature, so reproduction is delayed. Yet, our ability to cooperate and work together, and learn from each other, has made humans one of the most successful species.
About our speaker
Jon Kaas is the Gertrude Conaway Professor of Psychology at Vanderbilt University in Nashville, Tennessee. He is a Fellow of the American Academy of Arts and Sciences and a Member of the National Academy of Sciences. Professor Kaas has over 40 years of research experience focused on the organization of brains in various mammals, in order to better understand human brain organization, and how the exceedingly complex human brain evolved. His work has resulted in over 280 research publications. He has received numerous prestigious awards, including The Earl Sutherland Prize for Achievement in Research, awarded by Vanderbilt University, the Karl Spencer Lashley Award from the American Philosophical Society, and the George A. Miller Prize from the Cognitive Neuroscience Society.
---
Can't make it to the Café in person? Watch this, or any of our other Science Cafés on our Livestream account! (The current Science Café will appear automatically at event time.)
Note: Click on the Event Posts button

to select and view our previous Cafés.