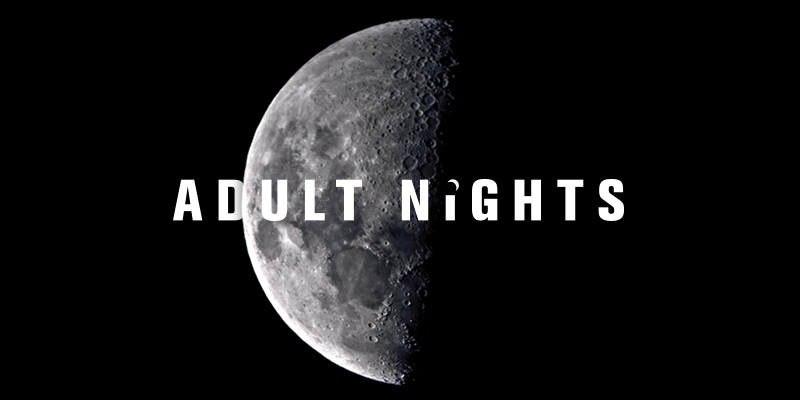 Celebrate the roaring 1920s at the Adult Nights: Speakeasy on Friday, Feb. 22. Throw down a few clams for some giggle water and cut a rug to live jazz by Sidecar Social Club. Get the lowdown on Prohibition in NC, test your chemical sense, race hot rods, crack the bootlegger's code, know your onions with popular '20s slang and more, featuring a private Member entrance under the Globe. It's going to be the Cat's Pajamas!
Tickets: In advance: $20, $15 for Friends of the Museum members. At the door: $25, $15 for Members. In the event of a sellout, only Catalyst members may purchase tickets at the door. Beer, wine, cocktails and food will be available for purchase. You must be 21 years or older to attend. A photo ID is required for entry.
Become a Catalyst member and get access to sold out events. Enjoy the first round of drinks on us! For just $12 a month, you and a "plus one" will receive two free drink tickets at each Adult Night, a complimentary pair of tickets to one Adult Night of your choice and more! Become a Catalyst today!
All proceeds benefit the Friends of the NC Museum of Natural Sciences. Proceeds from Friends' activities – including gift shop sales, membership and events – support Museum programs, research and exhibits.
Costume and Mask Policy
For the safety of all visitors, we ask that guests who wear a full face mask or other items that completely obscure the face to remove those items during check in.
Costumes should not contain any elements which resemble, or could easily be mistaken for, an actual weapon.
The Museum reserves the right to turn away any guest with a costume that we deem offensive or unsafe.
For sponsorship opportunities: Contact Andrea Jones at 919.707.9839 or andrea.jones@naturalsciences.org.
---
Event Partners
The Daily Planet Café
NC Historic Sites
SPIN