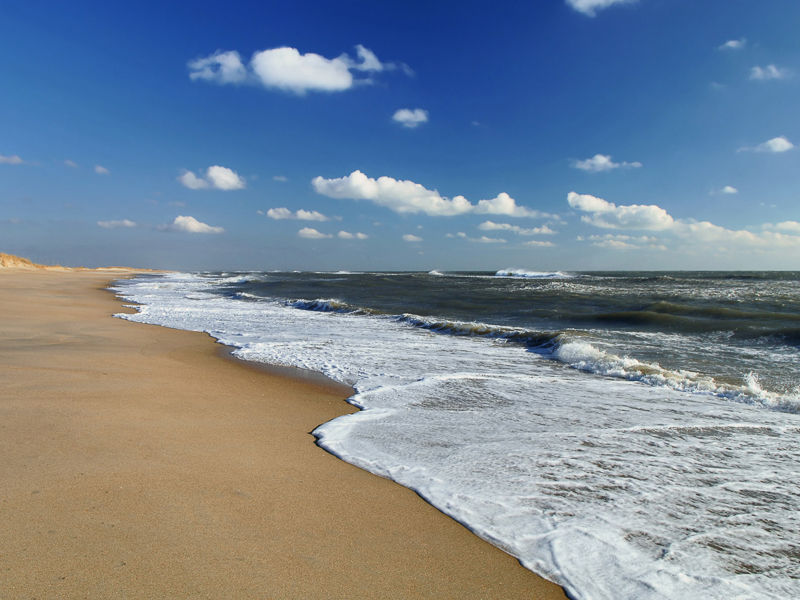 Stuck at home missing that glorious beach vacation to your favorite NC coastal destination? We feel you. We can almost smell the salty air, hear the crash of the waves and the calls of native shorebirds, and feel the crunch of wet sand between our toes.
The Adult Nights team is here to chase away your summertime blues with Life's a Beach on July 10 from 7 to 9pm via Zoom. Skip the sunscreen and curl up with your favorite beach towel and umbrella cocktail to enjoy an evening of sun and sand at home. Escape to our virtual beach for tales of sea turtle rescues, baby pelicans, the ABCs of Sex and the Sea, and beach-themed Trivia and Picturenary.
You must be at least 21 years old to attend. Admission is free, but donations are encouraged! Donations help us keep research and science education going strong across all of North Carolina. We appreciate your support now more than ever.
Space is limited. Each registration = one unique device login. Once you complete your registration, you will receive an email with instructions on how to join the program.
---
Schedule of Activities
Sex and the Sea
Terry Kirby Hathaway, Marine Education Specialist with NC Sea Grant
Discover how, when and where common marine creatures spawn while increasing your zoological vocabulary! After a brief talk about reproductive strategies observed in the ocean and marsh, play "Who's Your Daddy," matching pictures of adults with larval stages. Bring your curiosity and enjoy learning the language of love for marine species.
Trivia Coast to Coast
NCMNS
Test the depths of your oceanic knowledge. From jellyfish to jelly sandals, we'll be covering beach-themed trivia to get you ready for fun in the sun.
Dinosaur Floofs: Barrier Island Pelicans
Juita Martinez, University of Louisiana at Lafayette
Juita works on restored barrier islands off the Louisiana coast tagging, photographing and surveying Brown Pelicans. She is also a co-organizer of #BlackBirders Week launched by Black AF in STEM (@BlackAFinSTEM). We'll talk about seabirds, coastal fieldwork, conservation and answer your questions live.
Marine Picturenary
NCMNS
Enjoy a live game of science picturenary! Using Zoom chat, guess the name of the native NC plant or animal based on the clues we draw on the screen, then learn fun facts about the species. We can't promise world-class art, but we'll sure have fun trying.
Sea Turtle Rescue
Dan Dombrowski, Head Veterinarian, NCMNS
Several green sea turtles have been released back into the ocean after receiving treatment and care at our downtown Museum facilities. Enjoy a short film that captures the return of two of these turtles to their home in the wild. Then, Dr. Dan Dombrowski answers your questions live as we chat about this moving conservation success story.
---
All proceeds benefit the Friends of the NC Museum of Natural Sciences. Proceeds from Friends' activities – including gift shop sales, membership and events – support Museum programs, research and exhibits.