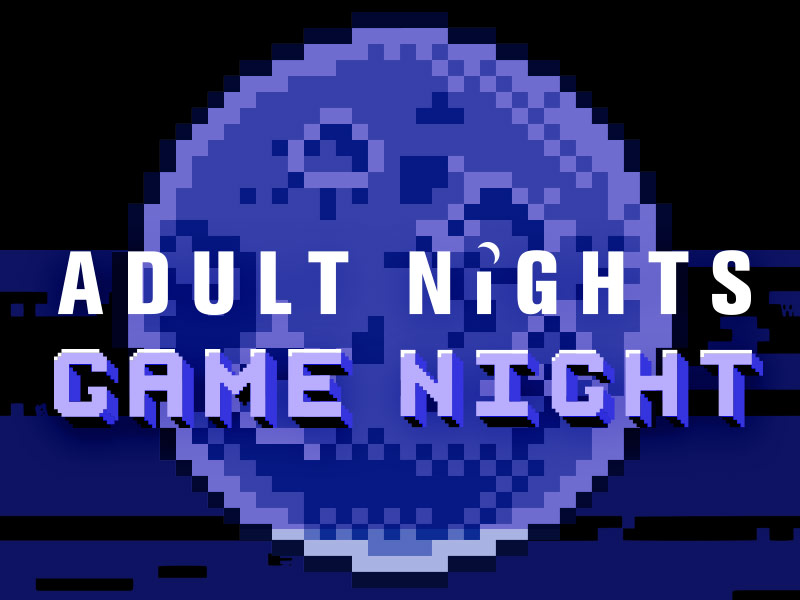 Calling all cocktail chemists, social scientists and late-night naturalists! Adult Nights are going virtual. Come play with us as we explore the uncensored side of the science of GAMES. Engage with local experts, play interactive games and more!
Join us for Game Night on May 22 from 7 to 8:30pm via Zoom. You must be at least 21 years old to attend. Admission is free, preregistration is required.
---
Schedule of Activities
Design Epic Games
Josh Markiewicz, Lead Programmer, Epic Online Services SDK
Josh has been with Epic for almost 13 years and has more than 19 years' experience in game development, during which time he has worked on Unreal Tournament, Gears of War, Paragon, Fortnite, and Battle Breakers.
Getting Board in Nature
Elizabeth Hargrave, board game designer
The board game designer behind the award-winning games Wingspan and Tussie-Mussie, Hargrave is inspired by a love of nature and a desire to play games that break away from tried-and-true themes. Her first game, Wingspan, won the 2019 Kennerspiel des Jahres. Her forthcoming game about monarch butterfly migration will be released in August.
Synth Your Own Game Sounds
Senator Jaiz
Using a free-to-download app, you can learn to program your own video game music. Learn how synthesizers work, how to program a Chiptune patch and learn how to play the opening of the Imperial March from "Star Wars: The Empire Strikes Back" using your new synth tones. Download the Audiokit Synth One to program your very own synth or sit back and enjoy following along.
Game Trivia
NCMNS
How well do you know your games? Are you a Mario fanatic? A Scrabble master? Join us for a round of trivia and test your gaming knowledge on everything from Parcheesi to PlayStation®.
---
Sponsored by:
All proceeds benefit the Friends of the NC Museum of Natural Sciences. Proceeds from Friends' activities – including gift shop sales, membership and events – support Museum programs, research and exhibits.