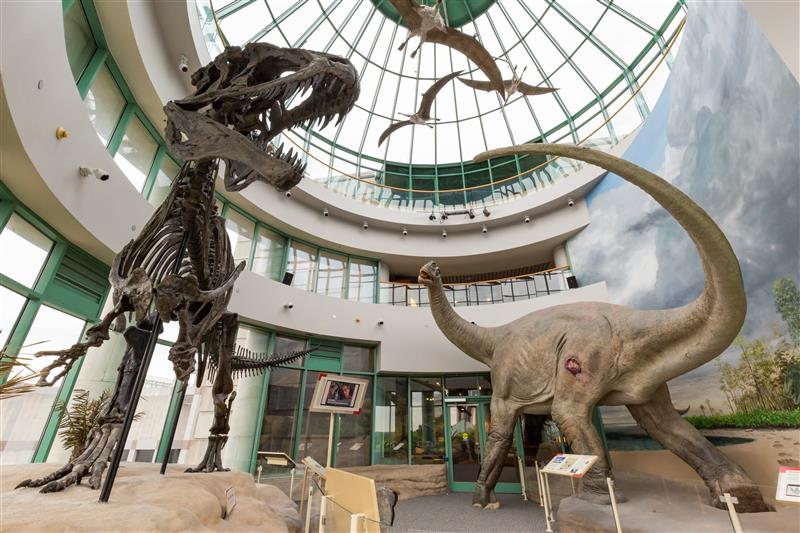 What lived before the dinosaurs? Have whales always lived in the water? What makes our Acrocanthosaurus fossil so special? Join us for the answers to these questions and more on our accessible dinosaur tour! We will travel back in time and explore the Museum's "Prehistoric North Carolina" and "Terror of the South" exhibits. Featuring live captions and ASL Interpretation, this virtual program is designed to accommodate guests who are deaf or hard of hearing, though all are welcome to register.
In this virtual program, participants will connect with a Museum educator on Zoom and interact directly via speaking or using sign language. Whether learning from home or in the classroom (or both), your students or participants can join in to learn about our natural world.
This program is designed for students from preschool to 6th grade* (up to age 11). If you would like to schedule a similar program for older participants, please contact Samantha Frigerio at Samantha.Frigerio@naturalsciences.org.
Register below for this free virtual field trip!
March 13
10–11 AM: Registration for this session is closed
Registration deadline: Friday, March 3, 2023
April 24