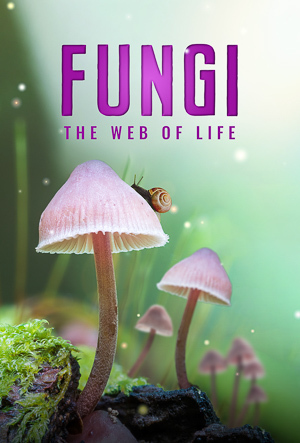 Fungi: The Web of Life (2D)
Much of life on Earth is connected by a vast, hidden network that we are only just beginning to understand. Out of sight, between the world of plants and animals, another world exists — the kingdom of fungi.
A rich tapestry of cinematography, music and science, this film explores the hidden world of fungi, its connection to the rest of life on land, and the promises it holds for humanity's future.
Narrated by Björk.
Fungi Movie: Educator's Guide (Grades 3–8 — 62MB)
---