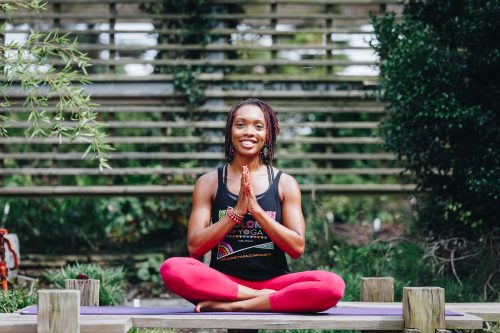 Wednesday September 16, 2020
10:00 am - 10:45 am
Patrice Graham
Colors of Yoga
Audience: Teenagers and Adults
Start your day with a buzz! Join Patrice Graham, owner of and instructor at Colors of Yoga, to spread your wings (or arms) and stretch your muscles. In this unique yoga routine, we will try new poses like the "Cecropia," "Crane fly," and others inspired by the world of insects! All experience levels welcome, and we recommend this program for teenagers and adults.