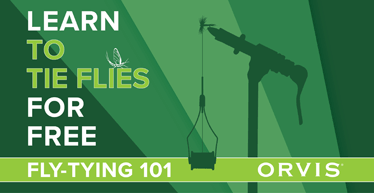 Tuesday September 15, 2020
7:00 pm - 8:00 pm
Craig Foster and Graham Jackson
Orvis Raleigh
Audience: Family
Discover aquatic insects and their role in nature through fly fishing and fly tying. Join us and the Orvis Raleigh team as they discuss the importance of aquatic bug life while tying some of their favorite patterns to imitate some of the bugs that live in our local waterways. Who knows, maybe you will get hooked!