BugFest Workshop: The Backyard Beekeeper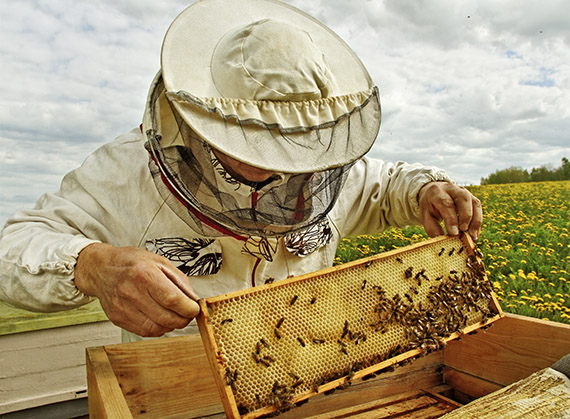 If you have ever dreamed of keeping honey bees or you simply find them fascinating, then this class is for you. We will explore the biology and management of a backyard hive and see an active honey bee hive. Additionally we'll learn about an interesting, low-cost approach to keeping backyard bees and where to obtain honey bees, equipment and advice.
Instructor: Award-winning Museum educator Bob Alderink.
Children under 16 must be accompanied by an adult. Pre-registration required.
Workshop Fee: $10 per person, $5 Friends of the Museum and DNCR employees.
For more information, contact kari.wouk@naturalsciences.org or call 919.707.9879.
Links to reserve your space will be available this summer, so please check back!