Why Should We Explore Space?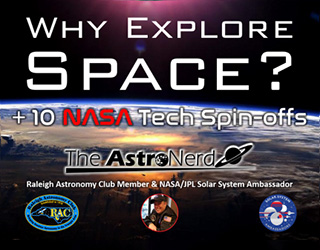 Thursday January 28, 2021
12:00 pm - 1:00 pm EST
Michael Keefe, The AstroNerd
Raleigh Astronomy Club & NASA/JPL Solar System Ambassador
Audience: Family
A view on the benefits and tradeoffs of investing in space exploration given today's economic, social and environmental concerns. Also includes 10 amazing NASA spinoff technologies.
---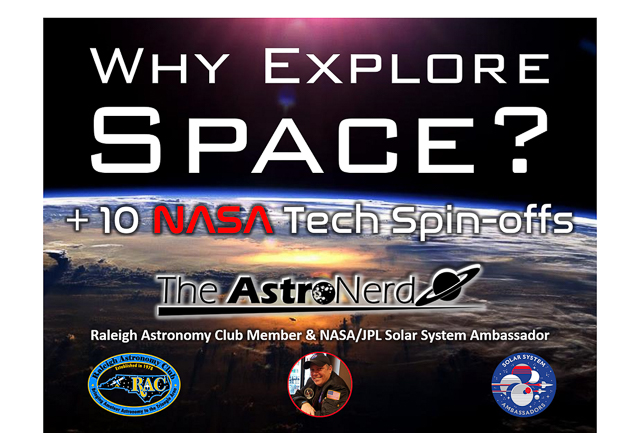 ---