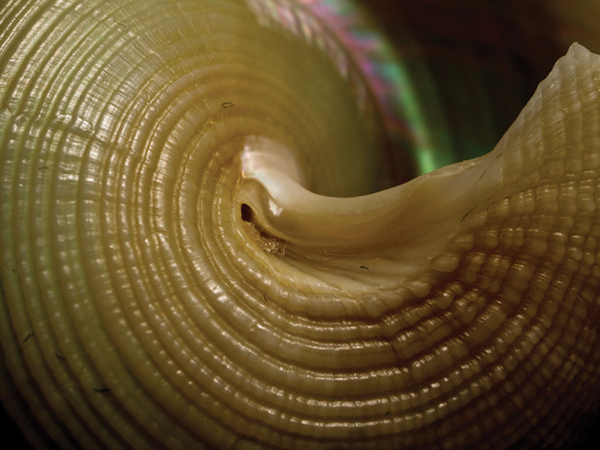 Terrestrial, Aquatic, and Crustaceans
The North Carolina Museum of Natural Sciences' is divided into three major sections: Terrestrial Invertebrates (focusing mainly on millipedes, centipedes, and gastropods), Crustaceans (focusing on crayfish and their symbionts), and Aquatic Invertebrates (focusing on mollusks). The Invertebrates Collection is worldwide in scope, with emphasis on localities in the Eastern United States. The collection contains specimens from over 100 countries, and currently contains of over 2.3 million specimens. Specimens also represent collections acquired from foreign researchers, individual donors, and specimens from international expeditions. The collection contains dry and alcohol-preserved specimens representing 13 phyla which include Annelida, Arthropoda, Brachipoda, Cnidaria, Echinodermata, Ectoprocta, Mollusca, Nemata, Nematophora, Nemertea, Platyhelminthes, and Porifera. In addition, the collection contains an actively growing collection of ethanol preserved tissues for DNA studies.
The core of the holdings are collections acquired from state agencies (e.g. Wildlife Resources Commission), the Institutes of Marine Sciences (IMS), and a private collection from Herbert D. Athearn, Tennessee which contained over 23,000 lots of freshwater mollusks. Other specimens are accessory collections from the Museum's expeditions that concentrated on other areas of investigation like China, Egypt, Malaysia, and Vietnam.
The Museum's crustacean collection contains approximately 9,000 lots containing approximately 96,000 specimens. Research emphasis is on freshwater decapods, especially crayfishes and their symbionts. The IMS collection includes over 2,000 lots of marine crustaceans. The crayfish collection is one of the largest in the Southeast and contains many type specimens.
The Museum's mollusk unit's current research emphasis is on freshwater mollusks, especially freshwater bivalves. Collection composition is 83% freshwater species (mussels, fingernail clams and snails), 10% marine species and 7% terrestrial snails. Athearn's private collection was the largest privately held collection of freshwater mollusks in the country. The IMS collection includes Hugh Porter's collection of marine, brackish, and freshwater mollusks of North Carolina.
The Myriapod collection focuses on the phylogeny and distribution of Nearctic and northern Neotropical Diplopoda, generic relationships in the julidan family Parajulidae, and taxonomy and distribution of the centipede order Scolopendromorpha in the Western Hemisphere. The millipede collection is of international significance, including a major series of Sigmoria. This collection has just begun its journey of databasing.
Online Collections
Search the Invertebrates Database
---
Staff
Fields of Research
Laboratories