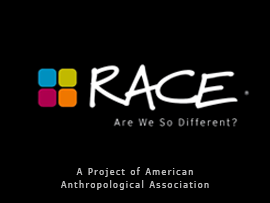 "RACE: Are We So Different?" provides an ideal opportunity for students and teachers to look at race through the lens of science, history, and personal experiences to promote a better understanding of human variation and ultimately to enhance understanding between all people.
There are numerous opportunities to engage teachers, students and administrators in the experience:
Can't wait? Take a virtual tour.
Check out the exhibits floor plan (PDF of floor plan coming soon!)
Schedule a school visit through the Capital Area Visitor's Center (CAVS), 919.807.7950 or SCHEDULE YOUR SCHOOL VISIT ONLINE
Reserve group tickets for "RACE" through our box office (919.707.9950) once you have received your conformation number from CAVS.
Schedule a Cultural Conversation for your students or as a professional development opportunity for teachers. A Cultural Conversation is an enlightening exchange of thoughts, opinions and ideas about race in a safe space facilitated by local experts. This exercise allows people in small groups (up 25) to have a meaningful and transformative experience as they reflect on their everyday life experiences with race. Fees apply. More Information about renting the exhibition gallery
Transportation Funds Available for Tier 1 Schools:
Through a grant from Duke Energy Foundation, funding to cover transportation costs of $300 per 30 students, up to $1,800 per institution, are available for schools and youth groups from Tier 1 counties to visit the exhibition. Transportation funds will be reimbursed to schools after their visit to the Museum. Grant funds will not cover the cost of chaperones, food, etc., and is intended for transportation costs only. The entire cost of your trip may not be covered by the travel grant alone, so please understand that an additional source of funding may be needed. If you and your school are awarded grant funds, you will need to make arrangements for your own travel. A receipt/invoice must be presented at the NCMNS Box Office at the time of your arrival in order to receive a reimbursement check. Your check will be mailed after your visit. A limited amount of funding is available and will be awarded in the order that qualified requests are received.
If your group is interested, please contact scottie.thomas@naturalsciences.org