For immediate release ‐ May 24, 2017
Contact: Emelia Cowans-Taylor, 919.707.9837. Images available upon request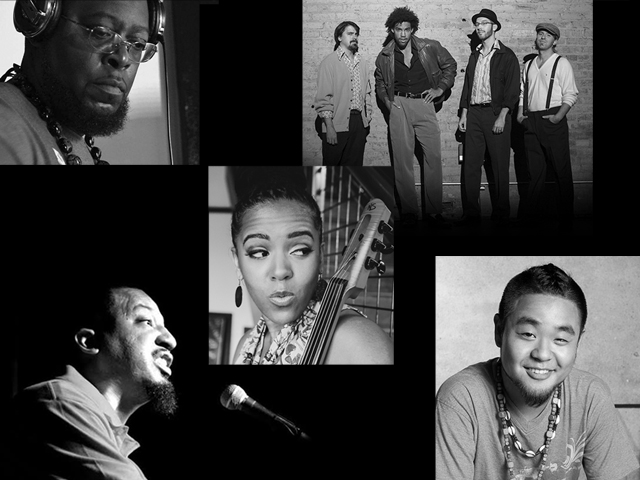 RALEIGH, N.C. — Discover how artistic expression can build bridges between people of all racial and ethnic backgrounds when the North Carolina Museum of Natural Sciences hosts "Rhythm of Race: A Celebration of Music, Dance and Spoken Word," Saturday, June 10, 9 a.m. to 5 p.m. This free, special event provides the community with a unique opportunity to enjoy a day of multi-cultural poetry, music and dance that echoes the key messages of the Museum's current featured exhibition, "RACE: Are We So Different?"
Event Highlights
Sankofa Workshop, led by hip-hop and jazz ensemble The Beast, featuring Pierce Freelon. The workshop focuses on the relationship between music and African traditions, including elements of performance poetry, verbal expression, music, and artistic and societal representations of race.
Poetry Slam, hosted by nationally renowned spoken word artist, writer and founder of Black Poetry Theater, Dasan Ahanu. Three rounds of amazing poetry by local poets on the issues of race, identity and cultural celebration will highlight the transformative power of poetry as a means of processing the diverse experiences of race that define our identities and interactions.
Concert by cellist/singer-songwriter Shana Tucker, whose self-defined genre of ChamberSoul combines elements of jazz, folk, classical, acoustic pop and R&B.
Featured Poetry Performance by Durham native, poet, emcee and teaching artist, G. Yamazawa. G is widely considered one of the top young spoken word artists in the country and his recently released debut album "Shouts to Durham" is currently climbing the rap album charts.
Spiritual Drumming by DJ Damu, a major contributor to NC hip-hop culture.
Plus, additional local acts, including a tribute to African-American Dance Ensemble founder Chuck Davis, hosted by Thomas Easley, Director of Community Diversity and Instructor in the College of Natural Resources at NC State University.
This project is made possible by funding from the North Carolina Humanities Council, a statewide nonprofit and affiliate of the National Endowment for the Humanities. Additional support comes from the Paul Green Foundation and Z. Smith Reynolds Foundation. This free event is one of a series of special programs held in conjunction with the Museum's latest featured exhibition, "RACE: Are We So Different?", which runs through October 22, is the first national exhibition to tell the stories of race from the biological, cultural and historical points of view. Combining these perspectives offers an unprecedented look at race and racism in the United States. Outstanding support from local businesses and organizations allows the N.C. Museum of Natural Sciences to offer this exhibition to the public free of charge. For more information on the exhibition or related programs, visit naturalsciences.org/race.