For immediate release ‐ July 26, 2017
Contact: Jon Pishney, 919.707.8083. Images available upon request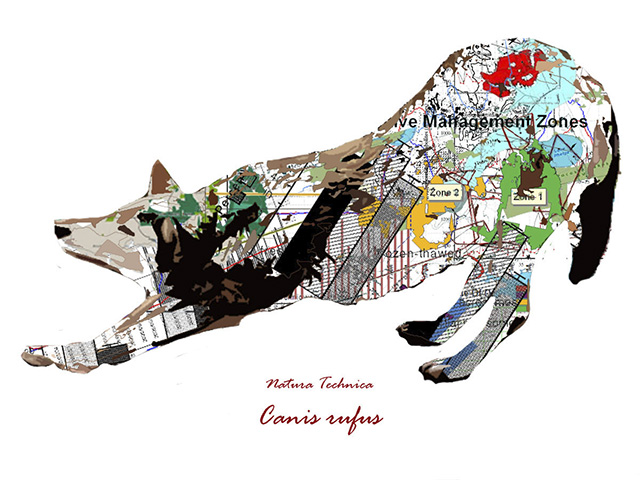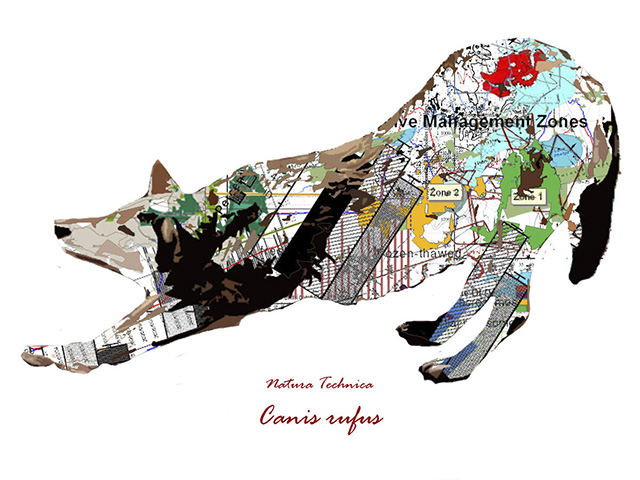 RALEIGH, N.C. — The North Carolina Museum of Natural Sciences' Nature Art Gallery presents "Natura Technica," a selection of paintings by Matt Zigler that delve into the natural and digital worlds, August 4–27. A Gallery reception honoring the artist will be held Saturday, August 5 from 2 to 4 p.m.
Zigler is a painter, installation artist and writer who explores the complex relationships we have with animals and nature and the resulting attitudes towards the environment. "Increasingly we live in two worlds; the outside world of nature, and the digital world of cyberspace," Zigler explains. "These seem like separate realms, able to refer to each other, but not to connect. In reality, the place they connect is within us. My work seeks to connect the digital and the natural. Natural materials presenting digital concepts, digital techniques that present natural themes."
Exploring animals as exotic as African elephants and as mundane as common street pigeons, Zigler's work is informed by science, philosophy and personal encounters. He is the creator of a yearlong travelling installation called "The Pigeon PODS of Red Lahore," which was on view on Broad Street in Philadelphia, at the Green Hill Center in Greensboro, NC, and at SparkCon and the Museum of Natural Sciences in Raleigh, NC. He has been in group shows at The Visual Art Exchange in Raleigh, Rosenwald Wolf Gallery at the University of the Arts in Philadelphia, Viridian Artist's Inc. in New York, and Green Hill Art Center in Greensboro, NC. He has made site specific installations in Anderson Hall, The College of Art and Design of the University of the Arts, "Made in the USA, NC" at William Cozart Manufacturing in Raleigh, and at the North Carolina Zoological Park in Asheboro, NC and the Durham Storefront Project. He earned his BA in fine art with a minor in philosophy at Elmira College in Elmira, NY, and his MFA from the University of the Arts in Philadelphia, PA.
The Nature Art Gallery is accessible through the Museum Store. Hours are Monday through Friday, 10 a.m. to 4:45 p.m.; Saturday, 9 a.m. to 4:45 p.m.; and Sunday, noon to 4:45 p.m. All exhibited art is for sale. For more information about the Nature Art Gallery, call 919.707.9854.