Join us for a unique hands-on experience working with all kinds of natural fibers, from wool and cotton to silkworm silk and raffia palm.  Vicky Reithinger a long-time natural fiber spinner will be demonstrating and teaching how to turn a tangled mass of wool into a beautiful strong yarn.  We will practice thousand-year-old technology to hand-spin raffia fiber into cordage as well as use a Colonial American-style rope machine to quickly spin fragile cotton string into strong rope. We will learn how to tie some clever and useful knots with your newly-made rope!  At the end of the class everyone will have their own finished examples to take home.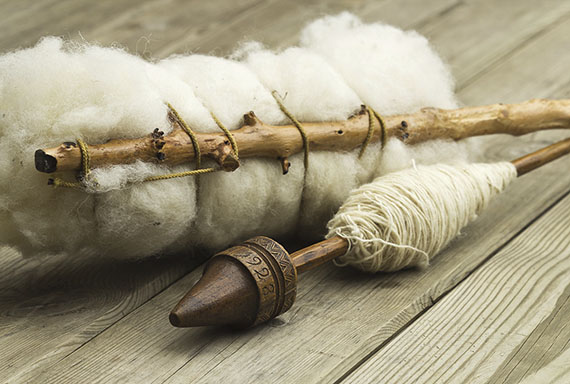 Registration information: Online Registration
For more information contact Debbie Huston, scheduling coordinator, at 919.707.9840.
Please Note: This program is subject to cancellation if a minimum number of participants is not met. Refunds will only be given if this program is canceled by the Museum. Notice of cancellation will be given via email, at least 72 hours in advance.