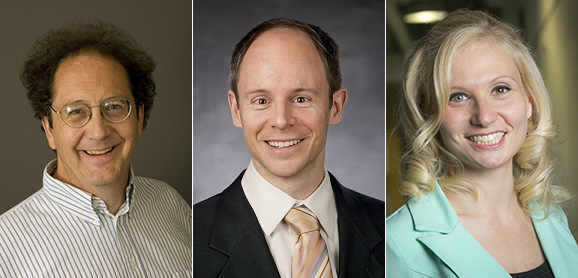 Would you like an autonomous car? Would you want others to have autonomous cars? You had better decide soon, because the technology is maturing fast. Autonomous vehicles are likely to lead to fewer accidents, improved energy efficiency, and savings in time and space. They may also cost many jobs, be available only to wealthier passengers, and increase dangers of terrorist abuses. If autonomous cars are going to be on our roads in increasing numbers, should we hand over control to machines in emergencies? What principles should they follow? Can we program human morality into autonomous vehicles? These moral and social issues need to be discussed before it is too late.
About our speakers
Walter Sinnott-Armstrong is Stillman Professor of Practical Ethics at Duke University in the Philosophy Department, the Kenan Institute for Ethics, the Duke Institute for Brain Science, and the Law School. He publishes widely in ethics, moral psychology and neuroscience, philosophy of law, epistemology, informal logic, and philosophy of religion.
Vincent Conitzer is the Kimberly J. Jenkins University Professor of New Technologies and Professor of Computer Science, Professor of Economics, and Professor of Philosophy at Duke University. He received the IJCAI Computers and Thought Award, the main AI award for a researcher under 35, as well as a Presidential Early Career Award for Scientists and Engineers.
Jana Schaich Borg is Faculty Director of the Duke Master in Interdisciplinary Data Science, and Assistant Research Professor at the Duke Social Science Research Institute, Center for Cognitive Neuroscience, and the Kenan Institute for Ethics at Duke University.  She uses neuroscience, computational modeling, and emerging technologies to study how we make social decisions that influence, or that are influenced by, other people.