Through Technology and Clinical Trials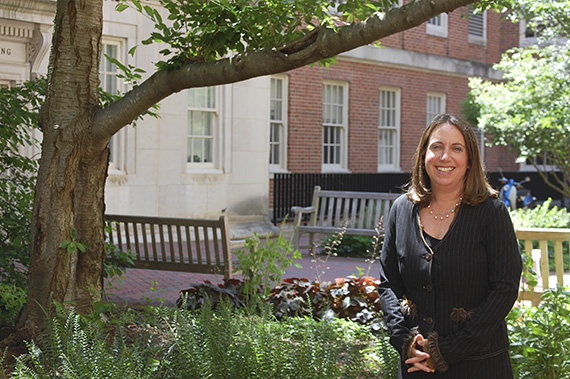 An estimated one in eight women who give birth suffer from postpartum depression (PPD). Yet, as prevalent as the disorder is, there's no approved medication and it remains highly stigmatized. Dr. Samantha Meltzer-Brody, director of the University of North Carolina's Perinatal Psychiatry Program, which was the first of its kind in the U.S., is tackling the disorder through treatment, clinical trials and technology. Meltzer-Brody is leading a promising clinical trial at UNC using the investigational medication Brexanolone. Early data showed "remarkable" results in its treatment of PPD. She also created an international PPD genetics consortium that's harnessing the power of technology in a smartphone app that's available for iOS and Android devices.
About our speaker
Samantha Meltzer-Brody, M.D., M.P.H., is an associate professor of psychiatry at the UNC School of Medicine and the director of UNC Hospitals' Perinatal Psychiatry Program. Her current clinical and research efforts are primarily focused on postpartum depression. Dr. Meltzer-Brody is funded by multiple National Institutes of Health grants to investigate epidemiologic, genetic and other biomarker models of PPD, she also conducts clinical trials for novel therapeutic agents in PPD, and has recently worked to establish an international postpartum depression genetics consortium (PACT).